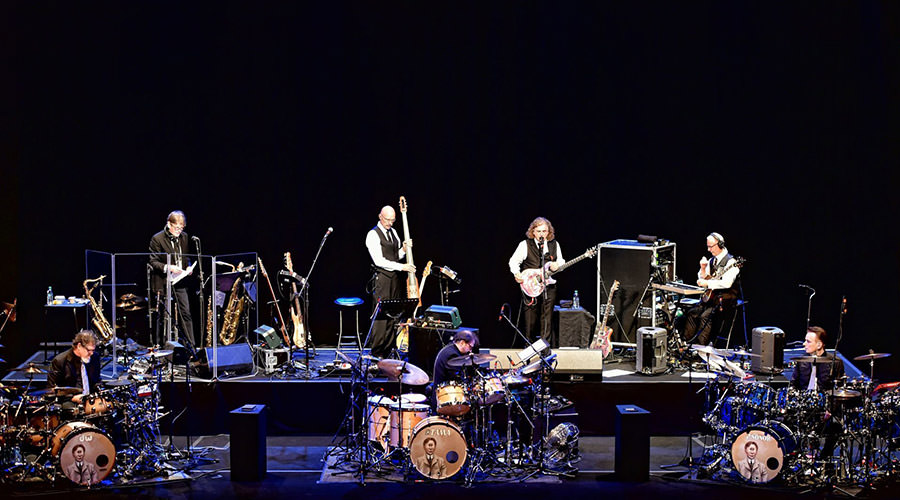 The King Crimson concert at the Teatro Grande in Pompeii, a three-hour evening for the Uncertain Times tour!
A wonderful news for fans of classic rock because i King Crimson will be in concert at the Teatro Grande di Pompeii il And July 19 20 2018, starting off its own tour in Italy. After the great success of the live by David Gilmour and of Elton John concert, Pompeii reopens its doors to great international music by hosting other great names from the Olympus of rock.
The King Crimson, in fact, are among the most important representatives of progressive rock and this new one tour, Uncertain Times, will take place on an intense evening of three hours with songs that will embrace the entire career of the group, including six historical songs.
The leader Robert Fripp is now joined by drummers Pat Mastelotto, Gavin Harrison and Jeremy Stacey, by guitarist and vocalist Jakko Jakszyk, by the poly-instrumentalist Bill Rieflin on keyboards, by bassist Tony Levin and by the flutist and saxophonist Mel Collins, who also collaborated with Pino Daniele.
Definitely Fripp, who made the history of music with albums like 21st Century Schizoid Man, Epitaph, Moonchild and Starless, will give great emotions to all the fans who will go to Pompeii, for other evenings that will become History.
Recall that in July there will also be the James Taylor concert.
Information on the King Crimson concert
When: And July 19 20 2018
Where: Great Theater of Pompeii
Schedule: 21.00
Prezzi:
[Votes: 0 Media Rating: 0 / 5]