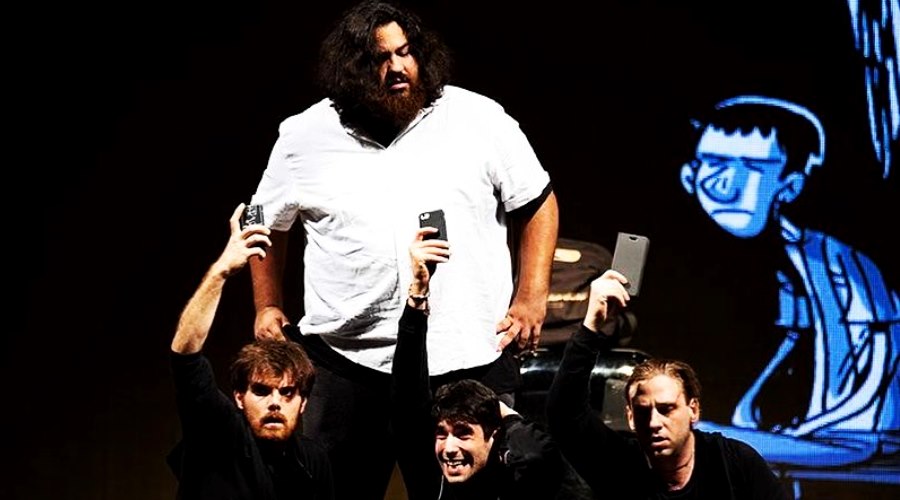 At the Bellini Theater in Naples comes Kobane Calling On Stage, the original, intense, poignant theatrical adaptation of the work of Michele Rech, aka ZeroCalcare
Kobane Calling On Stage will go on stage from 3 to 8 March 2020 al Bellini Theater of Naples directed by Nicola Zavagli.
The theater becomes reportage
There is nothing simple or obvious about the theatrical adaptation of Kobane Calling. The actors of the theater company Boarding Theaters, since its birth specialized in what it defines "Popular art civil theater".
The humor and lightness that characterize the works of Zerocalcare they are not lost even when the dramatic tales of the Kurdish resistance around Kobane enter the scene, for a theater that remains faithful in all respects to the original text.
Kobane Calling: an international success
atypical war report in comic form Calling entitled Kobanî it has been translated into English, French, Spanish, German, Portuguese and Norwegian. An undeniable sign of the depth and grandeur of a work that was not born to be "just" a comic.
How is Cobane Calling born?
The comic is based on the journeys that Michele Rach made between the 2014 and 2015 in Syria by participating in the project Rojava Calling. The project aimed to bring food and first aid to the Kurdish people, who in Rojava were experimenting with a model of self-government based on equality and equal rights.
Returning from his travels, ZeroCalcare decided to tell through his cartoons the stories of war and courage that at the time had no place in Italian national media.
Information on Kobane Calling on Stage
Where: Bellini Theater, Via Conte di Ruvo, Naples
When: 3 to 8 March 2020
Prezzi:
3 March
22 € I sector, 18 € II sector, 14 € III sector, 15 € Under29
Other days:
Full: € 32 I sector, € 27 II sector, € 22 III sector
Reduced: € 28 sector, € 23 II sector, € 18 III sector, € 15 Under29
Weekend:
Full: € 32 I sector, € 27 II sector, € 22 III sector
At the weekend there are no reduced prices.
Hours: 21 pm; March 00 8:18
[Votes: 0 Media Rating: 0 / 5]