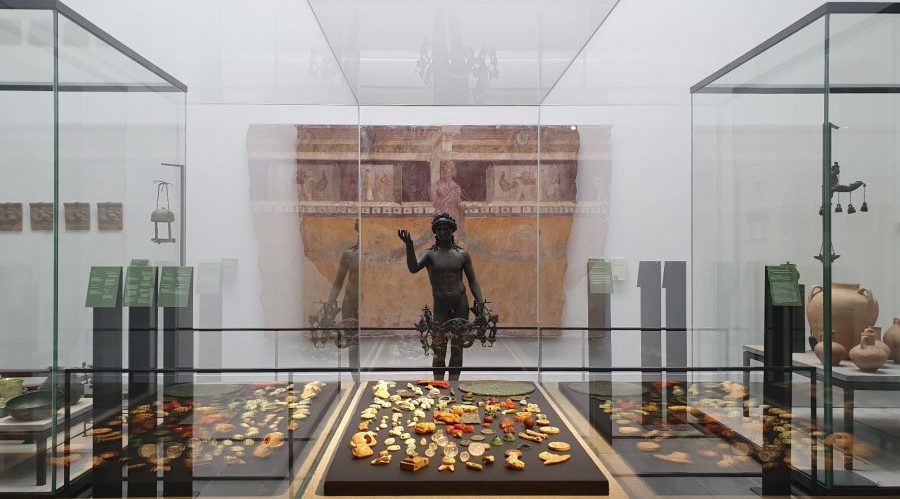 Extraordinary news: in Pompeii the Antiquarium finally reopens to the public with a new Museum that houses the wonderful finds of the Archaeological site!
Finally reopens the Antiquarium located in the Archaeological excavations of Pompeii, and in fact today 25 January 2021 there was the inauguration of the structure, presented to visitors completely renovated and refurbished.
Opened in 1964, the Antiquarium is none other than a real museum inside the Archaeological Park of Pompeii, following the damage of the 1980 earthquake, the structure was closed to the public, to be reopened only 36 years later, in 2016.
The Antiquarium: the new structure
Today the Antiquarium, after the renovations, comes with a new Museum where the visitor can admire the exhibits of finds and multimedia installations, thanks to which he will be able to make a real exciting journey and engaging to discover the history of the city of Pompeii.
The property is located near Porta Marina and within its twelve rooms houses works under permanent display from the Archaeological Park of Pompeii, including the cast of two Pompeians and a wagon wheel, the frescoes of Venus on Elephants and many extraordinary pieces that are still the subject of study by archaeologists today.
Image source: artribune.com
Information on visits to the archaeological excavations of Pompeii
When: from Monday to Friday
Where: Pompeii Archaeological Park, Via Plinio 26
Timetable: 09: 00-17: 00
Price: full ticket 14,50 euro + 1,50 euro presale, reduced 2 euro + 1,50 euro presale