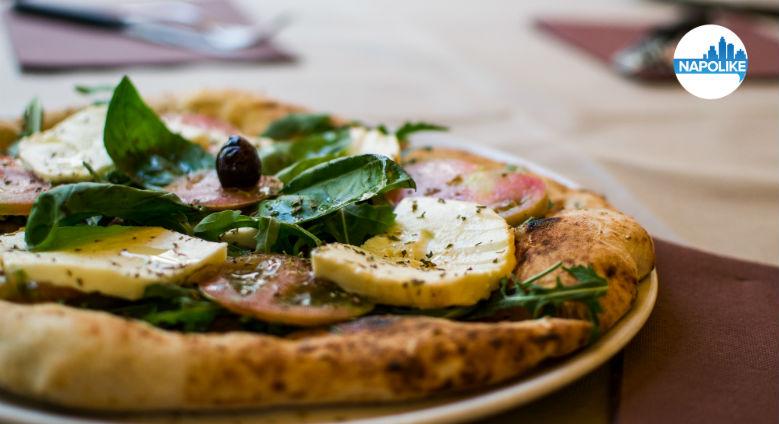 Lazzari Felici, a wonderful pizzeria that you find right in the heart of San Giorgio a Cremano
cordiality, there is no word that better describes it pizzeria Lazzari Felici of San Giorgio a Cremano. In this event we return to our homeland, nothing ethnic, nothing oriental, but Neapolitan earth alive and true: this time we talk about pizza.
- pizza we could well say.
Good and genuine, cooked skillfully and always light.
It must be said, from outside the local mask all its potential, but crossed the threshold already the rules change, with a friendly and welcoming environment. But let me tell you, if you want to enjoy the best, take a few more steps and go outwards, really exquisite.
Unexpected, really unexpected, such a cute outdoor environment in the corner of San Giorgio a Cremano that everything promises, except that you find yourself in a place like this sensitive ed cozy.
And welcoming is not only the environment, but also the staff, always polite and friendly, especially the owner Antonio, who spurs affection from all pores.
Affection that also puts in the dishes, traditional but at the same time also innovative, which reveals not only the love for the profession but also the experience, a reflection of years of work abroad in which he shared the Mediterranean cuisine with the world.
In short, a really exquisite place where we advise you to go, not only for the pizza, not only to enjoy a first or second course (perhaps by sea) in a workmanlike manner, but also to experience a little of the Neapolitan fraternity that has made us famous throughout the world.
After all, what is the taste of being a Neapolitan if you do not surround yourself with friendly, generous and polite people?
Information about Lazzari Felici in San Giorgio a Cremano
Where: Via Pittore, 196, 80046 San Giorgio a Cremano NA
Contacts:
Photo gallery
[flexslider][flexitem img="https://www.napolike.it/wp-content/uploads/2015/05/HDR_manuale-4.jpg?9c32f0″ alt=""][flexitem img="https://www.napolike.it/wp-content/uploads/2015/05/DSC_9268.jpg?9c32f0″ alt=""][flexitem img="https://www.napolike.it/wp-content/uploads/2015/05/DSC_9264.jpg?9c32f0″ alt=""][flexitem img="https://www.napolike.it/wp-content/uploads/2015/05/DSC_9254.jpg?9c32f0″ alt=""][flexitem img="https://www.napolike.it/wp-content/uploads/2015/05/DSC_9251-4.jpg?9c32f0″ alt=""][flexitem img="https://www.napolike.it/wp-content/uploads/2015/05/DSC_9228.jpg?9c32f0″ alt=""][flexitem img="https://www.napolike.it/wp-content/uploads/2015/05/DSC_9231.jpg?9c32f0″ alt=""][flexitem img="https://www.napolike.it/wp-content/uploads/2015/05/DSC_9248-2_Modifica.jpg?9c32f0″ alt=""][/flexslider]
Thanks Dario Escomputo for photographs
[Votes: 0 Media Rating: 0 / 5]