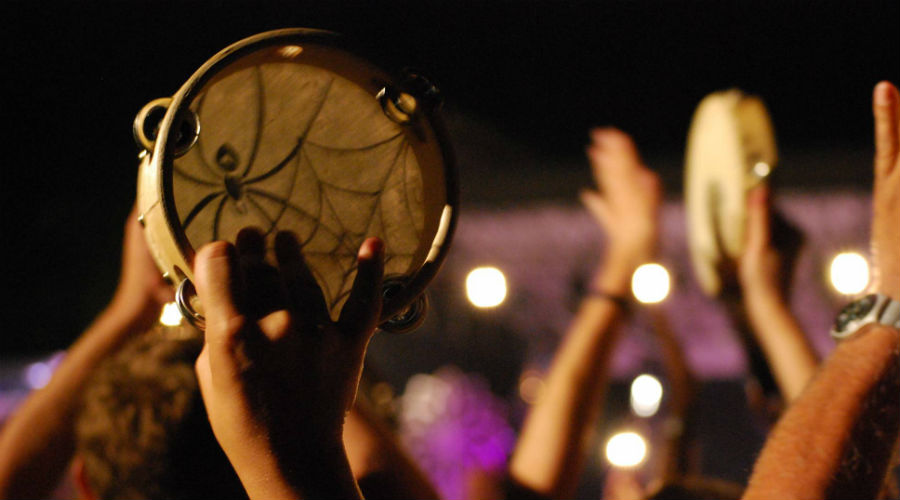 The 8 nights of the 2018 Brigands arrives in Salerno, the festival with excellent food, popular music and concerts, including that of Tony Tammaro.
After the great success of last year, returns also in the summer 2018 "The 8 nights of the Brigands", The enogastronomic path that in the evenings from11 18 to August will fill the streets of Santa Tecla of Montecorvino Pugliano. To inaugurate the event, on Saturday evening 11 will be there Mercedesz Henger, daughter of the famous Eva Henger, often a guest of TV lounges as a columnist.
For each evening there will be several shows to entertain those who will participate in the event. Among these, the most awaited are "The usual", Tribute band of Vasco Rossi,"The Giardino dei Semplici" is Tony Tammaro. It is expected to increase in turnout then for the evening of 14 August, when Alessio will be present at the event.
Through "The 8 nights of the Brigands" we aim to enhance the territory of Santa Tecla of Montecorvino Pugliano, with its traditions and its culture. For this reason there will be booths where you can savor typical peasant and household dishes, accompanied obviously by popular music and dances.
Go ahead then to traditional dances and tarantella, thanks to the performances of "I Terraemares","Miromagnum", I"Picarielli" and "Terre del Sole"That will fill the streets of the town of their music.
Program of the 8 nights of the Brigands
August 11 2018
Inauguration of the event with Mercedesz Henger
Live concert of "Il Giardino dei Semplici"
August 12 2018
Pizzica performance with "I Terraemares"
August 13 2018
Performance of the "Miromagnum" Folk Group
August 14 2018
Exhibition of young local talents, Cover of Zucchero and following Alessio
August 15 2018
"Tony Tammaro" Live Concert
August 16 2018
Vasco Rossi Tribute Band "The Usual" Exhibition
August 17 2018
Entertainment with popular music by "I Picarielli"
August 18 2018
Exhibition of folk songs with "Terre del Sole"
Information on "The 8 nights of the Brigands"
When: from 11 to 18 August 2018
Where: Santa Tecla di Montecorvino Pugliano, (SA)
Timetable: from 19.00
Price: free event, drinks consumed
[Votes: 0 Media Rating: 0 / 5]