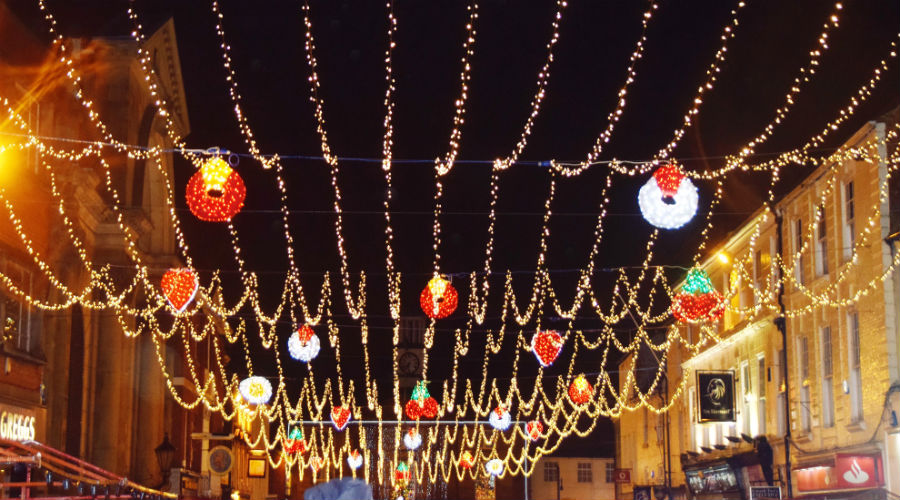 The ancient center of San Lorenzello returns to light with the lights of an artist and 2018 Christmas markets
In the village of San Lorenzello for two months, from 25 November 2018 to 6 January 2019, the streets of the old center come back to light with the Luci d'artista. For the occasion, the small town of Benevento will be filled with stands and Christmas markets with many typical and artisanal products.
The alleys of the quaint old town will host the stands of the market where the products of the exhibition will be exhibited artisanal and enogastronomic tradition, including the famous taralli on weekends and holidays. The Christmas lights will transform this small center into a real living nativity scene thanks to the splendid location of the village at the foot of the mountain complex of the Matese.
Among the innovations in the pipeline for this year there is the idea of ​​setting up a building hotel throughout the historic center of San Lorenzello and greater attention in the embellishment of the entrances to the ancient village. We remember then that for the last day of the event, the 6 January, a big one is expected fireworks display.
Information on Artist Lights in San Lorenzello
Whenor: from 25 November 2018 to 6 January 2019. The lights every day, the markets on weekends and on holidays and the day before. At the discretion of the standists open on weekdays.
Dwhere: San Lorenzello (Benevento)
Schedule: the lights will turn on at 17.00
Price: free
[Votes: 0 Media Rating: 0 / 5]