From Saturday 9 April 2022 go back to Caserta the largest dinosaur park in Europe, this is the Living Dinosaurs attraction and will be open to visitors until June 26 to the delight of the little ones, but certainly also of us adults.
The Jurassic Park is located in the Gardens Maria Carolina delThe Royal Palace of Caserta and it will catapult us back in time, to a moment when these gigantic animals populated the Earth, to make us experience unique and incredible emotions.
Living Dinosaurs is produced by Aurea Exhibitions and is organized by the Alta Classe Lab, Next Event and We Share.
Dinosaurs that breathe and move
In the Living Dinosaurs park we can walk between life size models of dinosaurs that move and even breathe.
We will also be able to see the great Tyrannosaurus Rex with its power, the herbivore Triceratops, Brachiosaurus and other dinosaurs that will make a fine show of themselves. Each of them is characterized by unique movements with particular colors and sounds to guarantee visitors a unique experience.
There are also illustrating their characteristics and different information panels which explain their evolution and how they lived on Earth. They will not fail 3D viewers ed teaching areas.
Robotic models are very natural and will surely amaze everyone.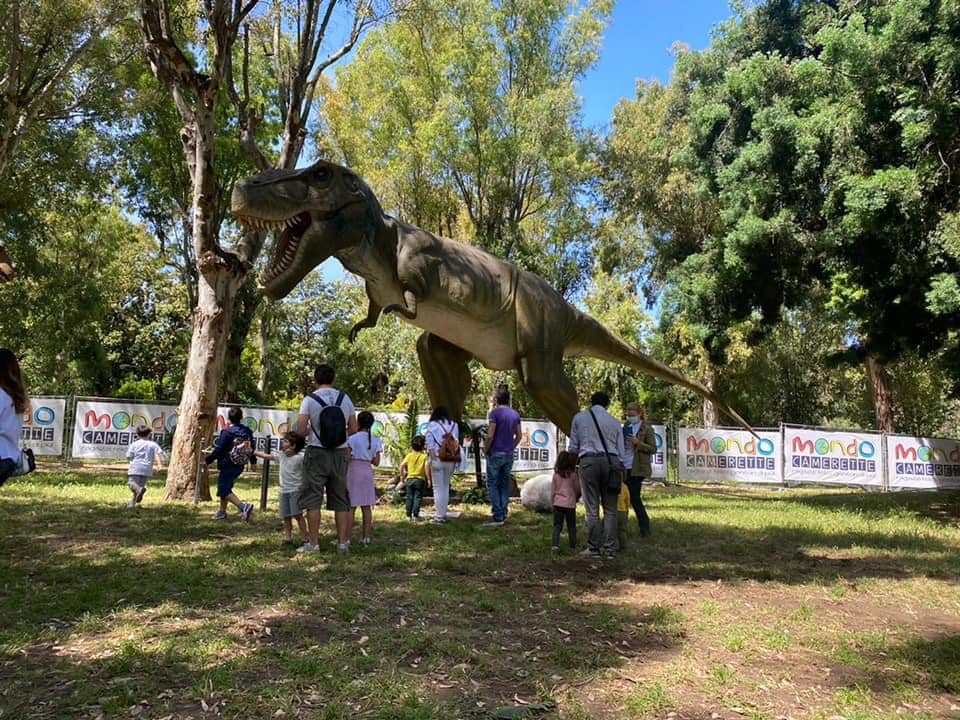 About Living Dinosaurs
When
from the April 9 to the 26 June 2022
Where
Maria Carolina Gardens, Royal Palace of Caserta, Viale Giulio Douhet 2014 - 81100 Caserta CE
Opening Hours
from Monday to Friday from 10.00 to 13.00 and from 15.00 to 20.00
Saturday, Sunday and holidays from 10.00 to 22.00 (open all day)
Prices
adults: 10,00 euros + 1.50 euros
children from 3 to 11 years and over 65: 7,00 euros + 1.50 euros
open subscription: 12,00 euros + 1.50 euros
Contact us
3393194813 | [email protected] | Facebook page
Anti-Covid rules
Are you looking for something in particular?