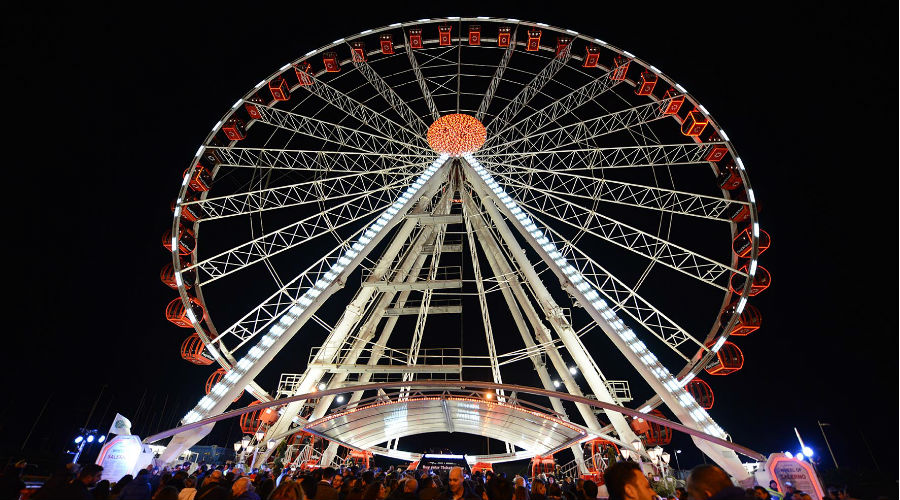 In Salerno, the appointment with the wonderful Luci d'artista 2018 / 2019 returns: the Municipality will also install the beautiful Ferris wheel!
Also this year the sparkling appointment with the wonderful returns Luci D'artista in Salerno. In fact, from 9 November 2018 up to 20 January 2019 you can admire lbright exhibition of works of art that will be installed in the squares And in the alleys of Salerno and that now it is an appointment that no one can miss.
Unmissable both for this edition and for the next one of the 2019 / 2020 it will be the beautiful and impressive Ferris wheel, which turns out to be the wheel largest in Europe coming to touch a height of about 60 meters. It will be, like the past few years, the attraction that will be more successful among all, both among the big ones and among the smallest ones.
In this regard the City seeks one (to become a sponsor) that can provide and is interested in the installation and management of the Ferris wheel for a period equal to two years. Yesterday, in fact, the City has induced one tenders to find the best sponsor whose offering must start from a base of not less 100 thousand euros over VAT, for each year, data referring to the amount collected in previous years by the Entity.