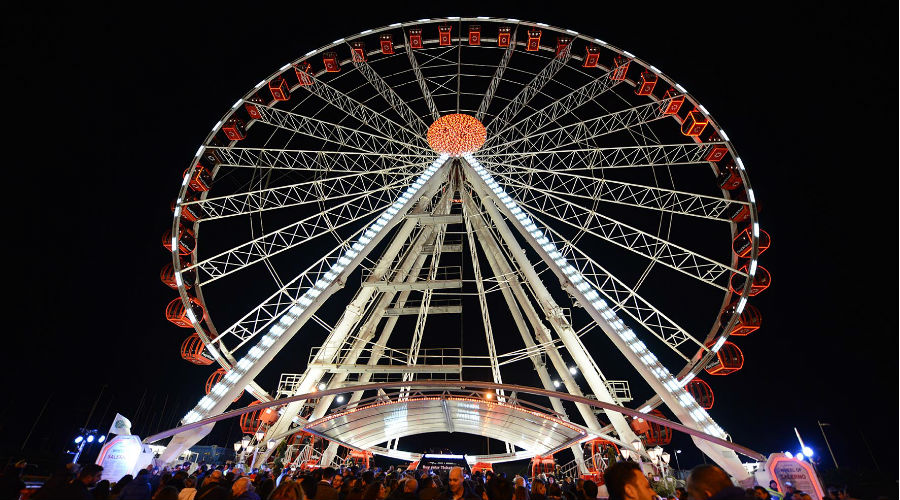 In Salerno, the appointment with the wonderful artist lights 2018 / 2019 is back: the beautiful Ferris wheel is more than 50 meters high!
Also this year the sparkling appointment with the wonderful returns Luci D'artista in Salerno. In fact, from 9 November 2018 up to 20 January 2019 you can admire lbright exhibition of works of art that will be installed in the squares And in the alleys of Salerno and that now it is an appointment that no one can miss.
Unmissable both for this edition and for the next one of the October 2019 it will be the beautiful and impressive Ferris wheel, which turns out to be the wheel largest in Europe coming to exceed the 50 meters. It will therefore be, like the past few years, the attraction that will win more success among all, both among the big ones and among the smallest ones and will be inaugurated the 7 December.
The wheel will present a large S in the two large rosettes, a design gem made by designer Massimo Vignelli and will be illuminated by hundreds of multicolour lamps. The closed cabins will be 36, each made of special materials to make the experience more suggestive and suitable for hosting Disabled. Then, there will also be the VIP cabins.
[Votes: 0 Media Rating: 0 / 5]