From 18 to 29 January 2022 the wonderful Teatro San Carlo in Naples will host the theatrical show Lucia di Lammermoor, the three-act opera by Gaetano Donizetti on a booklet of Salvadore Cammarano.
The show represents the second title scheduled for the 2021/2022 Opera Season and will be represented in the version by Gianni Amelio, shot by Michele Sorrentino Mangini.
The cast of the show
The cast of Lucia Lammermoor who will perform at the San Carlo Theater in Naples in five appointments will see Gabriele Viviani playing the role of Lord Henry Ashton, the protagonist will be played by Nadine Sierra, Sir Edgardo of Ravenswood from Penis Pati.
Then again Raimondo Bidebent will be played by Dario Russo, Arturo Bucklaw will be played by Daniele Lettieri, Tania Langella will be Alisa and Nicola Pamio Norman.
The extraordinary will also be on stage San Carlo Ballet, which directed by Clotilde Vayer, will perform in the wonderful choreography of Stéphane Fournial.
The plot of the show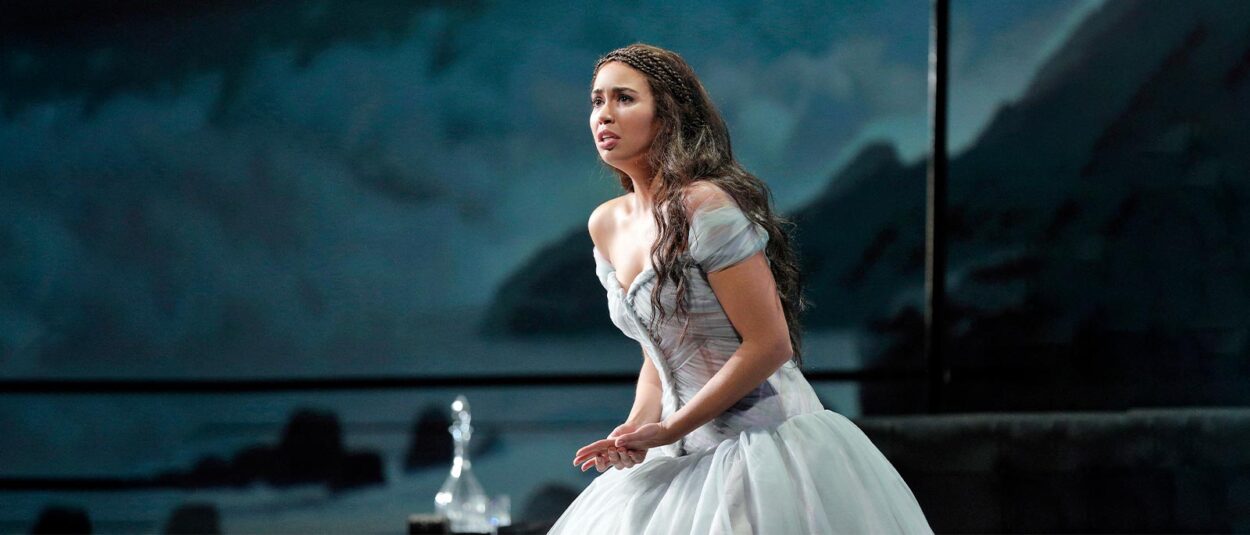 Lucia di Lammermoor is a tragic drama in three acts inspired by the novel The Bride of Lammermoor di Walter Scott. The work was composed by the author, Donizetti, in just 5 weeks and was immediately a great success.
The work is divided into two acts, and the titles that Cammarano assigned to them are:
Part one: The departure
Second part: The Wedding Contract
The story tells the story of Lucia of Larmmermoor that falls in love with Edgar of Ravenswood, whose family has always been his rival. Edgardo is forced to leave to defend Scotland and as a symbol of their love he exchanges rings with Lucia.
During this period of absence, Lord Enrico Ashton makes his sister believe that Edgardo has betrayed her with a new love, then forcing Lucia to marry. Arturo Bucklaw. Edgardo returns and deeply embittered he returns the ring to Lucia, who completely devoid of sense kills Arturo.
Lucia will die consumed by love and Edgardo will stab himself to death.
Tickets already purchased
The first performance of Lucia di Larmmermoor from January 15th has been moved to January 18th. Therefore, all those who bought the ticket for January 15th will be moved to the 18th. The public on the 18th will be able to choose whether to stay on the 18th or move to the 21st January.
Updates will be published shortly on the official website.
Information on Lucia di Lammermoor at the San Carlo Theater
When
18 January at 20:00
21 January at 20:00
23 January at 17:00
26 January at 18:00
29 January at 19:00
Where
San Carlo Theater, Naples
Price
From 20 euros to 150 euros
Contacts
Official site of the San Carlo Theater | information: T. 081 7972331 / 421- email: Biglietteria@teatrosancarlo.it
Anti-Covid rules 19
Super Green Pass Obligation
Ffp2 masks mandatory
Image source: Metropolitan Opera and Connessi all'Opera
Are you looking for something in particular?