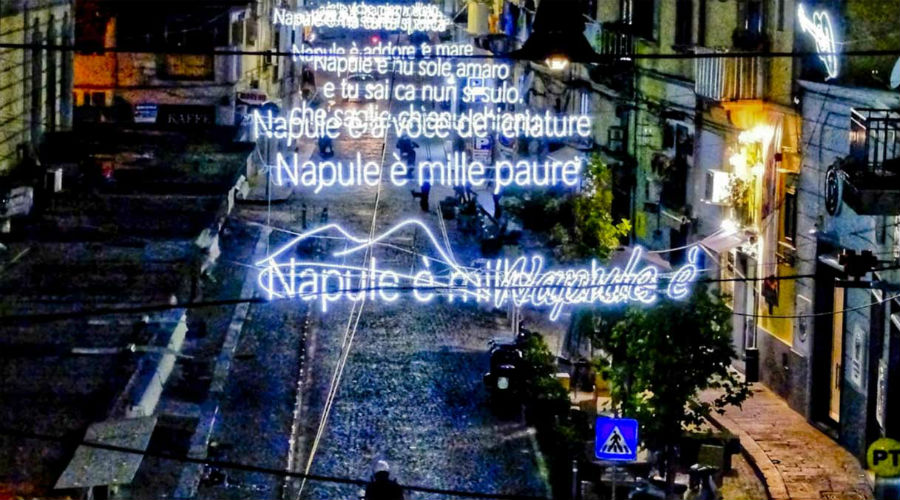 In Naples in the Rione Sanità stands the luminous work that pays homage to Pino Daniele with the verses of the song "Napule è".
The roads of the Rione Sanità of Naples enrich themselves thanks to a luminous work, born from an idea of Tiziano Corbelli and created by the artist Antonio Spiezia, which brought the words of a wonderful song to 120 meters high. The text in fact is that of the famous "Napule è", of the famous Neapolitan singer Pino Daniele, disappeared a few years ago.
The verses of this song have almost become a manifesto of the city ​​of Naples and it is for this reason that with pride it was decided to represent them with this work of street art. If this realization was possible, it is also due to the contribution and support of the pastry Poppella and pizzeria da Concettina to the three saints.
Here then is that extraordinary words they are spread all over the world via Arena della Sanità, embellishing the road and bringing with them a profound message love for the city of Naples and the late singer.
The inauguration was also attended by the mayor of the city of Naples, Luigi De Magistris, which has been said a lot enthusiastic about this initiative, who knew how to put together the neighborhood and which has as its purpose the rediscovery of the territory.