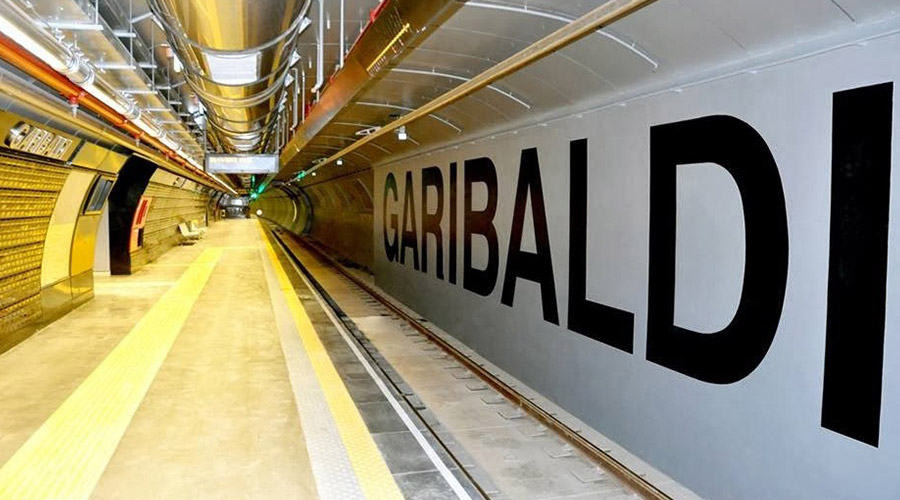 The movement of the metro line 2 trains in Naples between Campi Flegrei and San Giovanni Barra has been suspended for some renovation works.
The Italian Railway Network announces that Saturday 11 and Sunday 12 January 2020 the circulation on the Naples metro line 2 is suspended between Naples Campi Flegrei and Naples San Giovanni Barra due to some works to be completed at the Piazza Amedeo station.
The temporary terminus
On those days, the Giovanni Barra station will be the terminus for connections with Salerno, Castellammare di Stabia and Torre Annunziata. The Campi Flegrei station, however, will be the terminus for connections with Pozzuoli. In addition, some trains to and from Caserta will have an end or a start for travel to Napoli Centrale.
Shuttle between Napoli Centrale and San Giovanni Barra
To compensate for the lack of trains, one will be activated shuttle bus between Naples Central and San Giovanni Barra.
Replacement shuttles
They will be activated Replacement bus shuttles by the EAV on the Piazza Garibaldi - Piazzale Tecchio section.
Work on the Piazza Amedeo station
The interventions concern the replacement of the second pedestrian walkway, following the opening of the other overpass towards Mergellina which has already been completely renovated.
The works will be preparatory to the demolition and, therefore, to the renewal of the walkway. In this way, travelers will reach the tracks and the exit in a simpler and easier wayFurthermore, the catwalk will also be more beautiful than before.
In the past few weeks, it has been the lighting system has also been renewed with the inclusion of high-performance and energy-saving LED lamps, spaces for future elevators have also been created.
More more precise information will be available in individual stations and on all Trenitalia sales channels.