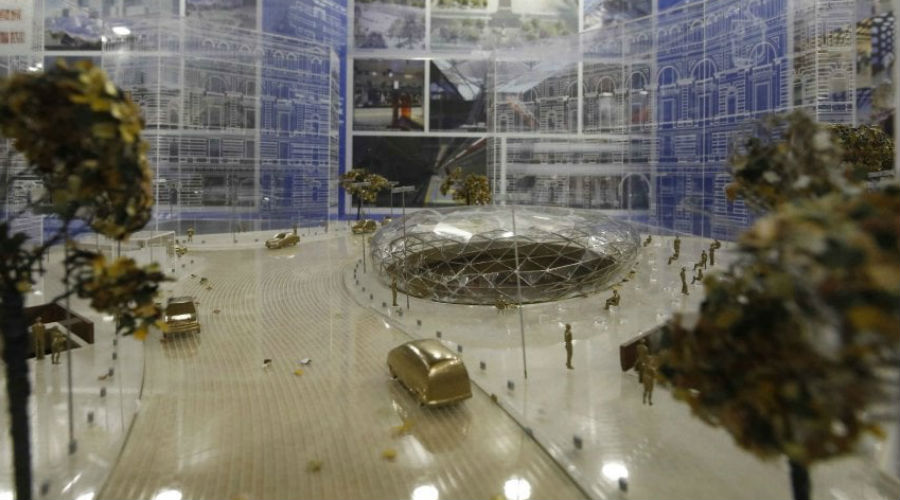 At the National Archaeological Museum of Naples on display the models of the most beautiful stations of the 1 and 6 lines of the Naples metro
Al National Archaeological Museum of Naples the extraordinary "Metro & the City" exhibition was presented, which, with the 15 plastic reproduction of the metro stops in Naples, 1 line and 6 line, tells twenty years of what could become the most beautiful metro line in the world. The exhibition will be open to visitors up to December 31 2018.
The exhibition, curated by the architects Ugo Carughi and Alessandro Castagnaro, is the result of a collaboration between Mann the Naples Underground and Ansaldo, to tell the story of Naples and its changes, linked to what is nowadays the largest public work in the city. In addition to the plastic 15 also many tables and photographs to show the public the great value of these means.
At the inauguration of the exhibition they participated and intervened five of the most important architects contemporaries in the world scene who are also working to develop new stops on the Neapolitan underground: Ivan Harbor, Hans Kollhoff, Boris Podrecca, Uberto Siola and Joan Callis.
About Metro & the City
When: up to 31 December 2018
Where: National Archaeological Museum of Naples, Piazza Museo 19
Schedule: From the 09.00 19.30
Price:
Adults: € 12.00
Reduced: € 6.00
[Votes: 0 Media Rating: 0 / 5]