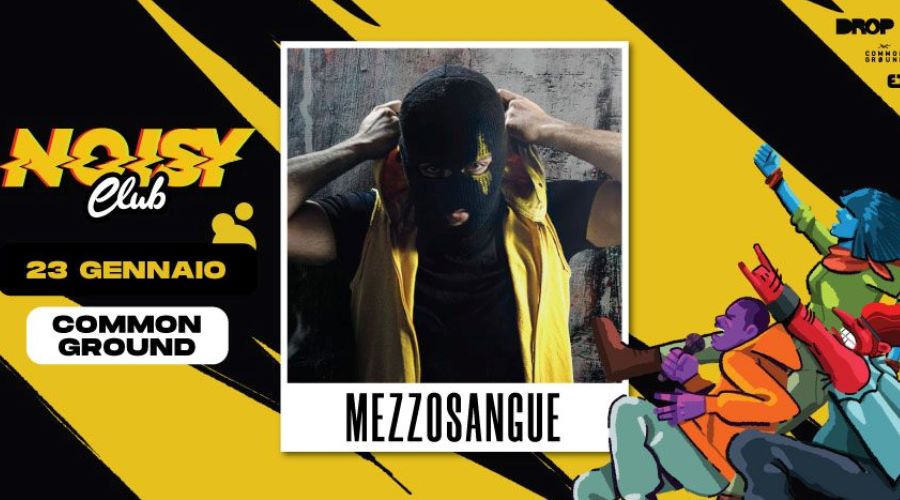 Mezzosangue will sing at the Common Ground in Naples in January: a concert and a project full of opportunities.
The half-blood Roman rapper will be in concert at Common Ground of Naples il January 23 2020 in the context of winter version of the Noisy Naples Fest. The show is part of the tour On the Cuique Persona Tour, which will end in Rome.
The meaning of the Half-Blood Tour
The title of the Half-Blood Tour is About Cuique Persona, that is "To Each His Mask", in Latin. The rapper always performs with a balaclava which has now become iconic and refuses to make its face known to fans: a sort of rebellion against the music industry that invests more on the image than on the talent of the artists.
Accompanied by a close-knit band that has so far provided excellent performances on stage, Mezzosangue certainly won't spare himself for his numerous Neapolitan fans, offering a show of great impact.
The great project for new talent
Alongside the artistic commitments of the tour, Mezzosangue launched into a project called Hurricane Tourneament, which will allow emerging producers e new talents in the rap scene to be selected to participate in the registration of theHurricane Mixtape Vol. 2, a compilation of songs to which also well-known faces of Italian music will take part.
All information on the Hurricane Project is available on Official site.
Information on Mezzosangue at the Noisy Naples Fest
Where: Common Ground, Via Scarfoglio 7, Naples
When: 23 January 2020
Price: 15 Euro
Timetable: from 21: 00