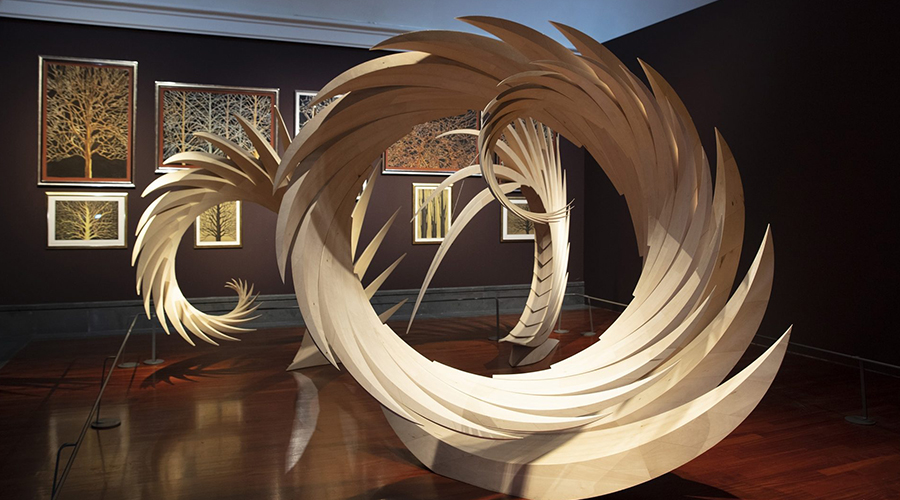 At the Museum and Real Bosco di Capodimonte the art exhibition entirely dedicated to the works of Santiago Calatrava can be visited.
From December 6 2019 13 to January 2021 Will be held at Naples in Museum and Real Bosco di Capodimonte an exhibition of Santiago Calatrava, painter, sculptor, architect and complete artist.
The intent
This show, Entitled "Santiago Calatrava. In the light of Naples ", wants to be a celebration of the artist's work, now in his hands 40 years of career.
Le works exhibited will be subjected to a reading key that focuses on light, which has a fundamental role in every artistic manifestation.
The works
The architectures
On the second floor of the Museum are exhibited architectures most important realized by Calatrava, including the World Trade Center Transportation Hub di New York known by the name of Oculus and Lyon Saint Exupéry airport station.
Some of his projects are also present, including that of Bridge to Genoa, designed in three versions "Ponte a Arco", "Continuous bridge" e "Cable-stayed bridge", designed after the collapse of the Morandi bridge.
The sculptures
Among the various works there are also many sculptures that present different artistic phases: abstract, geometric, mathematical, anthropomorphic, made with materials like white marble, alabaster, ebony, aluminum, etc.
The paintings
Calatrava also presents many of his paintings, drawn in pastel and charcoal in which the chosen subjects are mostly trees, female nudes and bulls, and also some of its beautiful ones watercolors.
The ceramics
within the Cellaio in Real Bosco di Capodimonte instead, they are more willing than 50 works made in ceramic.
Information on the Santiago Calatrava exhibition
Where: Museum and Real Bosco di Capodimonte, Via Milano 2, Naples
When: From December 6 2019 to 13 January 2021
Schedule:
Museum on the second floor - Closed Wednesday. Monday-Sunday from 9: 30 to 17: 00
Cellaio - Friday-Sunday from 10: 00 to 16: 00
Price:
Full ticket: 8 euros
Reduced (between 18 and 25 years, for San Carlo affiliates and Carta Freccia holders): 2 euros
Children under the age of 18 and for Artecard holders: free