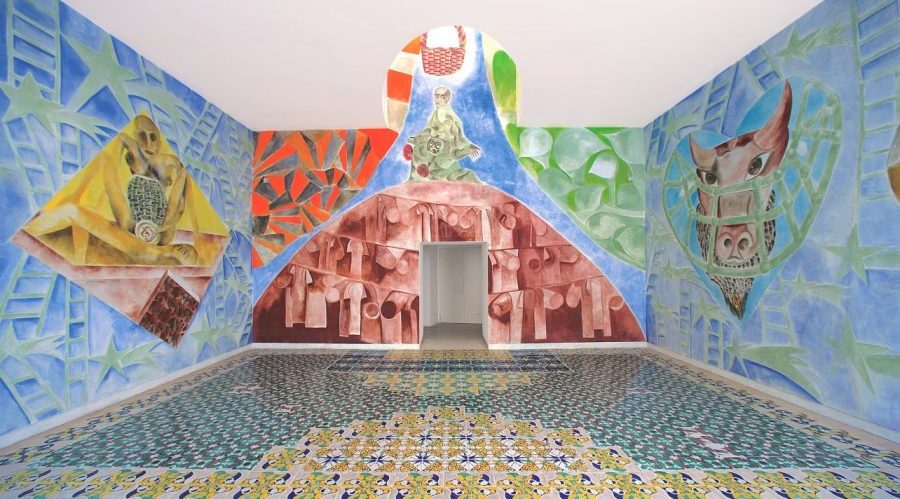 Evening admission for 1 euro to the Madre Museum in Naples to visit the collections and participate in workshops in the European Heritage Days!
even the Mother Museum di Naples participate in European Heritage Days which take place on 26 and the 27 September 2020, with the special evening admission at the price of 1 € for Saturday.
In fact, even the Madre Museum in the historic center, together with other museums, allows access from the 19.30 22.30 at this symbolic price, with last admission at 22.00pm.
A wonderful opportunity to visit its collections and take part in guided tours.
The Madre Museum for 1 euro: guided tours
As mentioned, you can visit the permanent collection of the Madre Museum, the most important contemporary art museum in Naples. Moreover, already from the entrance you can perceive how art pervades the structure because there are monographic rooms by Daniel Buren who also redesigned the atrium.
All this can be admired thanks to guided tours and workshops for adults and children who will also visit the installation of Temitayo Ogunbiyi "You will play in everyday life, running". This work was commissioned during the lockdown and visitors will be able to get to know it thanks to the Mother Factory Special Edition which also includes the laboratory Articles of faith, conceived by the artists of the Philippines Alfred & Isabel Aquilizan.
Hours of visits and workshops
The events we talked about will take place Saturday 26 September at 19.30 pm e at 21.00 e Sunday 27 September at 11.00 e at 12.30.
Contingent admissions for Covid-19
The entrance to the museum will be allowed only to a group of 20 people at a time, while the participation in the workshops includes shifts of 10 people at most, upon reservation. It can be done by calling the number 0812395653 or by sending an email to madrefactory2020@madrenapoli.it.
Information on visits to the Madre Museum
When: 26 and 27 September 2020
Timetables:
Saturday 26 September from 10.00 to 22.30 (price of 1 euro only from 19.30)
Sunday 27 September from 10.00 to 20.00
Prezzi:
Saturday 26 September admission to 1 euro from 19.30 to 22.30 (last admission at 22.00), while from the morning the price is full 4 euro and reduced 2 euro
Sunday 27 September full 4 euros and reduced 2 euros
workshops and visits on Saturday 26 September at 19.30 and at 21.00 and Sunday 27 September at 11.00 and 12.30.
Laboratory reservations: 0812395653 | madrefactory2020@madrenapoli.it.