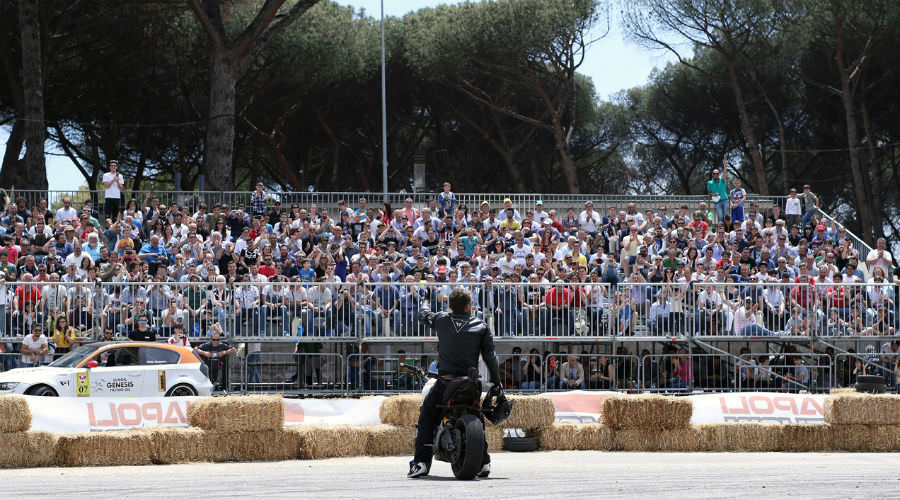 After the extraordinary success of last year, the Mostra d'Oltremare in Naples will host the MotorExperience event again
The appointment is for May 2018, from Friday 11 to Sunday 13, in the large rooms that will be set up at Mostra d'Oltremare of Naples. The event is dedicated to engine enthusiasts, all the engines: in fact, not only the cars will be exhibited, from the vintage to the most innovative supercars, but also the two wheels with a rich representation ranging from sports, enduro up to scooter.
Not only shows but also showIn fact the i have been reconfirmed show of professional stuntmen that will enchant the public with the extreme circuits of the drifting-experience. Representatives of the sports world will also be present, such as important teams and rally drivers.
La participation of the institutions this extraordinary event will not fail even this year, it is in fact scheduled to represent Carabinieri, Police, Army, Air Force, Fire Brigade and Local Police that will exhibit their historical means. In short, the event in the 2017 registered the presence of well 42 thousand people, promises to be a similar success this year.
During the three days there will also be DJ sets, hip hop shows, modern dance, waders and fire eaters. In the program, too talk show e workshop on current topics such as hybrid and electric.
Program
Stunt show, freestyle, kart and demolition derby
Shows of stunt-show with cars, motorcycles, trucks and drift performances and, in the Freestyle area there will be stunts and evolutions in motion and numbers that will raise your adrenaline. Also, for children, a kart track.
Motorcycles, custom and contest
There will be 3 contest dedicated to fans of personalized motorcycles and you can win various prizes with X-Garage and Professional Builder. Possibility of special test-rides with motorcycle manufacturers.
Tuning
There will be curious and powerful custom cars, evaluated by a Qualified and recognized Jury, but also by the Public Tuners. You will be able to attend audio races with measurements and the most powerful rumble, aspirated, turbo, petrol and diesel will be awarded. There will be direct confrontations and the best car will be awarded.
Vintage car
There will also be gardens in the Mostra d'Oltremare classic and vintage cars, thanks to the collaboration with ACI Storico, the Italian Historical Vehicles Register, ASI and the participation of autoclubs of fans of 4 historic wheels such as Classic Car Club Napoli, Scuderia Jaguar Storica, Topolino Autoclub Italia, Club Vehicles of 900.
Information about MotorExperience 2018:
When: from 11 to 13 in May
Swallow: Mostra d'Oltremare, Via John Fitzgerald Kennedy, 54
Schedule: from 10: 30 to 19: 30
Prezzi:
Friday 11 May € 9
Saturday 12 May € 13
Sunday 13 May € 13
Children from 11 15 years to € 8,00
Reductions:
€ 3,00 discount on the full admission ticket (only upon presentation of a valid card) for:

ACI Members
Members of the IMF Campania Committee
Free:
soldiers and law enforcement officers in uniform
disabled non-ambulatory + one accompanying person
children under the 10 years accompanied