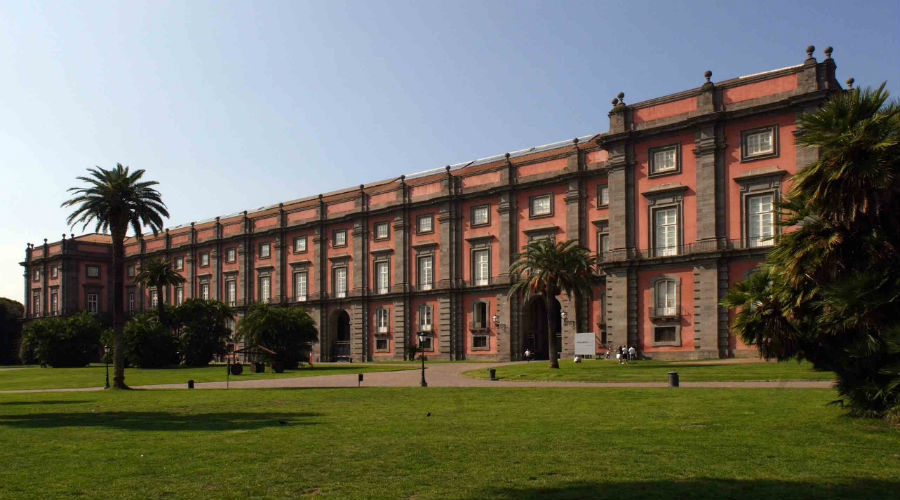 Evening opening at 1 euro of the Capodimonte Museum in Naples! A wonderful opportunity to visit the museum and its exhibitions!
Tonight, Friday December 27 2019, there is a fantastic special opening at the price of 1 € of Capodimonte Museum in Naples pm at 19.30 22.30.
An unmissable opportunity to visit in the evening one of the most beautiful and interesting museums in the city which, at the moment, hosts four exhibitions of a very high quality level.
He shows them at the Capodimonte Museum
First of all, we want to recommend the exhibition dedicated to Calatrava"In the Light of Naples", With the works of the great Spanish master, it is possible to admire the sculptures that cover 40 years of career.
In addition, there is the exhibition "Naples. Lava, porcelain and music", With theatrical costumes of the San Carlo Theater, musical instruments and hundreds of other objects, paintings and porcelain.
The other two not-to-be-missed exhibitions are "Canova. A restoration on display" and "Whisper only to you"By the Korean artist Yeesookyung.
The special video installation
In the rest of the museum, always very rich and continuously renewed in its installations, you can visit, in the courtyard video installation by Stefano Gargiulo, inspired by "The legend of Capodimonte"Of Matilde Serao. IS projected on the internal facade.
Information on the evening opening of the Capodimonte Museum
When: 27 December 2019
Where: Capodimonte Museum, via Miano 2
Timetable: from 19.30 to 22.30 (ticket office closes 21.30)
Price: 1 euro evening entry