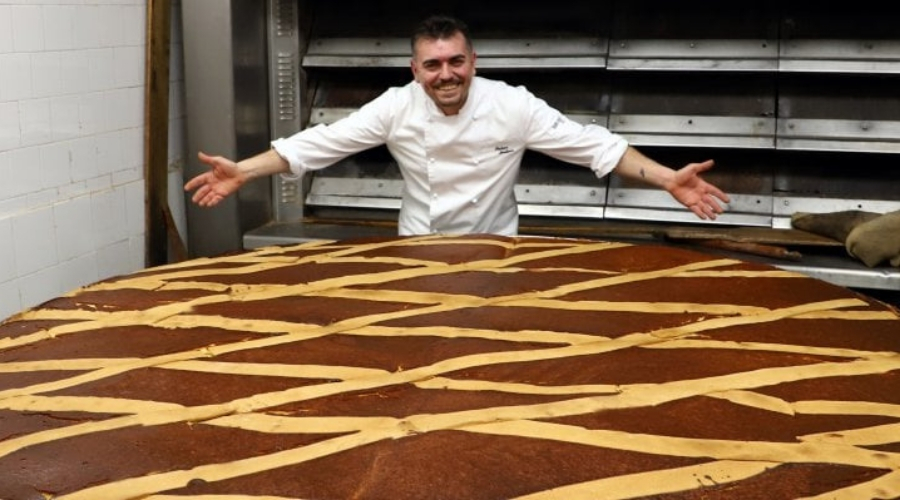 Created by the Gran Caffè Gambrinus of Naples, don't miss the chance to taste the largest worldwide pastiera for free
Lovers of the pastiera here for you some good, or rather sweets, news! Starting from Saturday 13 April 2019In fact, you can enjoy the largest world meal for free.
Made by Gran Caffè Gambrinus of Naples, you can try this typical Easter cake for free one week before the actual Easter. The announcement was made by the councilor of the Greens, Francesco Emilio Borrelli, who presented it together with Gianni Simioli, radio speaker of the Neapolitan radio station Radio Marte. The world's largest pastiera is already on show from Thursday 11 April, while from Saturday 13 will be possible to taste it.
To prepare it 60 kilos of ricotta, 60 kilos of sugar and 60 kilos of wheat were used, but also 600 eggs weighing 36 kilos, 25 kilos of orange cubes, 40 kilos of pastry and finally 25 liters of milk. Four people involved in the preparazione and four hours needed for cooking.
Neapolitan Easter cake best known and appreciated, from north to south of the boot, this maxi pastiera with a diameter final equal to 2,10 meters, will delight the palate of all the Neapolitans and tourists who want to taste it. A veritable explosion of flavors!
Information on the world's largest pastiera, free tastings at the Gambrinus
When: 13 April 2019
Where: Gran Caffè Gambrinus,
1 / 2 Via Chiaia (Piazza Trieste e Trento), Naples
Prices: Free event
[Votes: 2 Media Rating: 3.5 / 5]