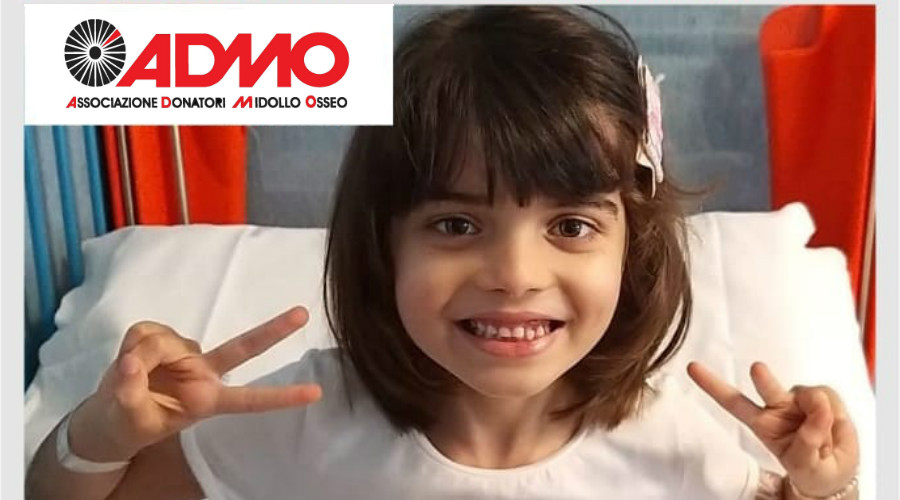 Diana, of 6 years, urgently needs a bone marrow transfusion. In Naples, a place to find compatible donors.
Naples is again called to take the field for helping a child in bone marrow research compatible for urgent transfusion he needs.
We're talking about Diana, a girl from 6 years that at the moment is admitted to the Bambino Gesù hospital in Rome and that, thanks to two transfusions a week, manages to survive because it compensates for the serious deficit from which it is affected. Currently, however, these transfusions are no longer sufficient and Diana urgently needs a bone marrow transplant.
For this reason, Naples also becomes active e Saturday 6 July 2019 at Piazzale Tecchio, in the Fuorigrotta district, starting from the 9 in the morning you can help little Diana trying to figure out if she is a compatible donor. Here's how: a oral swab to analyze saliva and it is necessary to have between 18 and the 35 years of age e weigh minimum 50 kg.
Typing, as can be seen, is not invasive and you will be enrolled in the IBMDR that is the Italian bone marrow donor register. It is necessary to bring the health card and / or identity card. The line will be in the esplanade in front of the faculty of engineering of the university Federico II.
Anyone wishing to help little Diana can go to Piazzale tecchio on Saturday, then, to try to understand if he is a compatible donor.
Information on where to donate the marrow
When: 6 July 2019
Where: piazzale tecchio, space in front of the Federico II engineering university
Timetable: from 9.00 to 17.00 or until the end of the queue