As already announced a few days ago, the Book Fair, i.e. Naples City Book, this year it becomes a permanent event because there will be events every month and the first they start in March and they will continue at least until June.
These are preliminary events to what will be the real Book Fair which in any case will take place with the usual formula of a few days in a particular location with many stands and guests.
Instead, these events that anticipate it, and those that follow, will be in different locations, like the theaters, of Naples with interesting and important guests. For example, there will be Pupi Avati, Marilù Oliva, Georgi Gospodinov, Alfredo Palomba, Martin Rua and Guido Trombetti.
This event, called NaplesCittàBook OFF and promoted by the Association [email protected] aims to promote reading and create spaces for dissemination and sharing.
The program of events
They start on March 19th and there will be both events in presence both in live streaming.
Saturday March 19 - ore 11:30 - Diana Theater
Martin Rua presents his new novel "Alma who lived at the bottom of the sea " (Polidoro). There will also be guests Federica Flocco, Lorenzo Marone and Alessandro Polidoro. It will be the actor Andrea Fiorillo to do the reading.
It is a love story set in Procida ..
Address: Diana Theater, Via Luca Giordano, 64
More info: Facebook event
Friday March 25 - ore 18:30 - Live streaming
In the context of Dantedì, the national day dedicated to Dante Alighieri, there will be Pupi Avati live on the Facebook page of NaplesCityBook to present his new book "High fantasy " together with Vincenza Alfano, Maria Cristina Donnarumma and Alessandro Polidoro.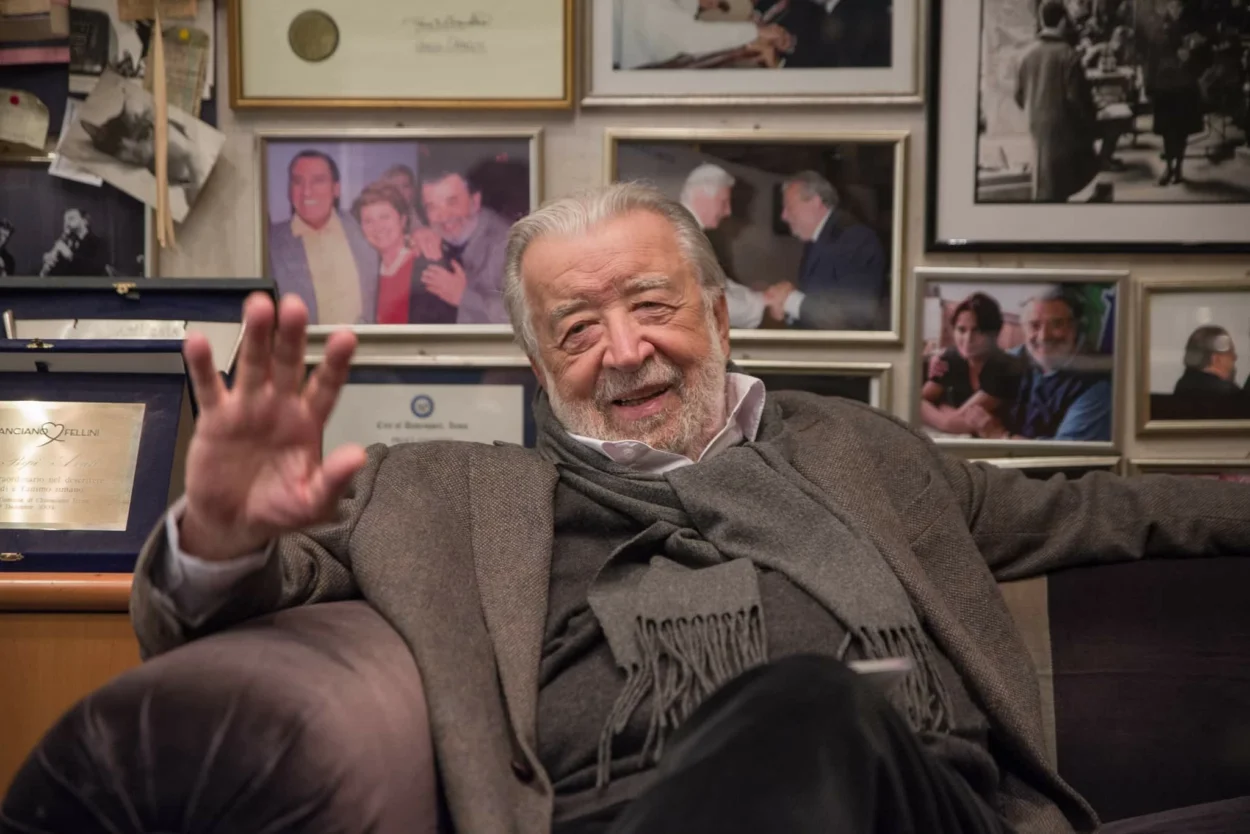 Tuesday 29 March - 17:00 - Salone delle Grida c / o Chamber of Commerce of Naples
The necklace will be presented "Splinters of knowledge", carried out with the scientific direction of the professor Guido Trombetti. It consists of 4 books:
"Diabetes is won at the table", curated by Gabriele Riccardi, with the collaboration of nutritionists Marilena Vitale and Angela Giacco and the gastronomic supervision of chefs Gabrielle and Raffaele Cardillo
"Mathematical Suggestions of the Divine Comedy" by Guido Trombetti and Giuseppe Zollo
"Tell me what your heart is and I'll tell you who you are" by Maria Angela Losi
"We are not alone in the universe and in any case we will never be" by Maria Aponte.
Friday April 1th - 18 hours: 00 -IoCiSto Library
The great Bulgarian writer and poet will be a guest Georgi Gospodinov to present "Time refuge " with Francesca G. Marone.
This new novel by Georgi Gospodinov is set in Zurich, Sofia, Vienna, Sarajevo, Brooklyn, and in many other cities and times. It makes us face the uncertainty of the future between satire, history and irony.
Address: IoCiSto Bookshop, Via Domenico Cimarosa 20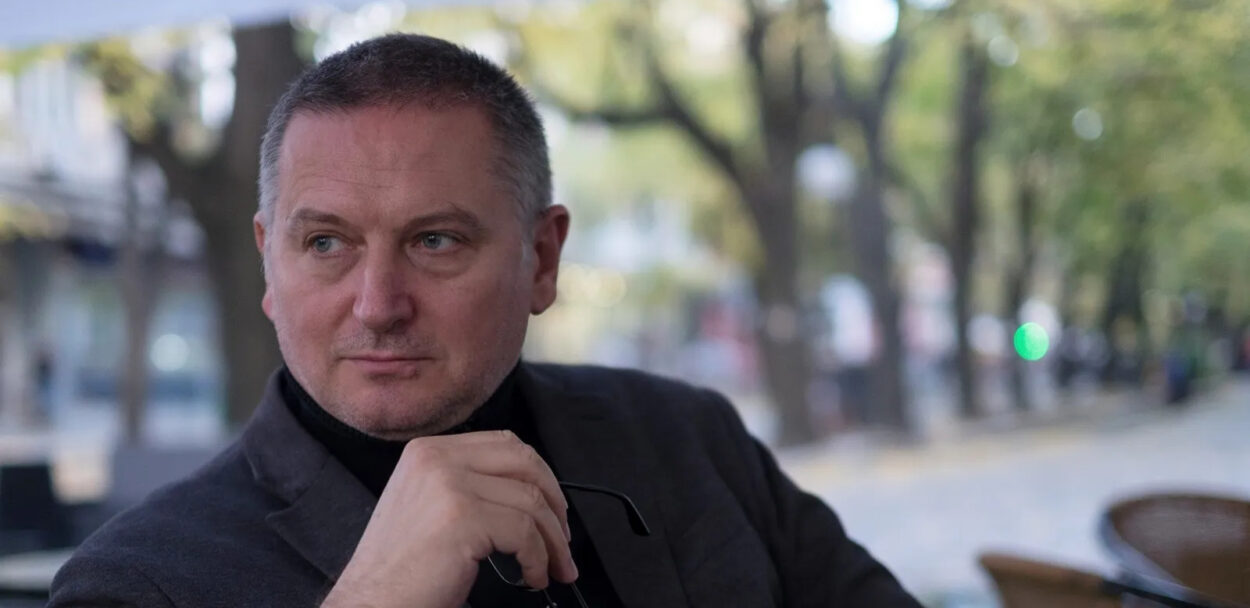 Thursday 7 April - 17:00 - Hall of the Chamber of Commerce
Meeting with Guido Trombetti - "Splinters of knowledge" series.
Address: Via S. Aspreno, 2
Monday 11 April - 18:00 - Live streaming
Marilù Oliva presents the book "Dido's Aeneid " in the presence of Vincenza Alfano, Francesca G. Marone and Alessandro Polidoro on the facebook pages of NapoliCittàLibro and of the IoCiSto Library.
He will tell us about the heroines of literature of all times.
Thursday 14th April - 18:00 - The Spark Creative Hub
Alfredo Palomba presents "When the beasts arrive " with Gennaro Marco Duello and Alessandro Polidoro. It is a novel that winds between reality and dream with pieces of truth and frightening phantasmagories.
Address: The Spark Creative Hub, Via degli Acquari
Friday 22 April - 18:00 - Gran Caffè Gambrinus
Meeting with Manila Nazzaro - Pink survival belt.
Address: Via Chiaia, 1/2
Tuesday 3 May - 18:00 - IoCiSto Library
Meeting with Salvatore Basile - Five hundred gold chains.
Address: IoCiSto Bookshop, Via Domenico Cimarosa, 20
Friday 5 May - 17 pm - Villa Fernandez
Meeting with Titti Marrone - "If only my heart were stone"
Friday 5 May - 18:00 - IoCiSto Bookshop
Meeting with Vittorio Punzo - "The age of mothers"
Thursday 12 May - 17 pm - Villa Fernandez
Meeting with Pier Luigi Razzano - "The great Zelda"
Thursday 19 May - 17 pm - Villa Fernandez
Meeting with Marco Marsullo - "Every time I've fallen in love"
Tuesday 31 May - 18:00 - IoCiSto Library
Meeting with Silvia Cossu - "The border"
Tuesday 7 June - 18 pm - Bagno Elena, via Posillipo 30
"Books under the stars". Gennaro Marco Duello presents "A very pure evil".
Wednesday 8 June - 18:00 - Gran Caffè Gambrinus
Presentation of the book "Pink Belt of Survival" by Manila Nazzaro
Thursday 9 June - 17 pm - Villa Fernandez
Donato Zoppo presents "A pink ribbon in Abbey Road"
Thursday 16 June - 17 pm - Villa Fernandez
Lorenzo Marone presents "Mothers never sleep"
Saturday 18 June- 12 hours: 00 - Piazzetta Aldo Masullo
Pierdante Piccioni presents with Vincenza Alfano "Doc, in your hands", the official novel of the second season of Doc
Monday 20 June - 19 pm - Lapis Museum
Archaeologist and writer Cătălin Pavel presents, "The archeology of love"
Thursday 23 June - 17 pm - Villa Fernandez
Valeria Parrella presents "La fortuna"
Friday 24 June - 18 pm - Bond Bar, Hotel Parker's
Michelangelo Iossa presents "007 Operation sound"
Information about NapoliCittàBook OFF
When
from March to June 2022
Where
Diana Theater, IoCISto booksellers, The Spark Creative Hub and some online events
Price
free
Contact us
Are you looking for something in particular?