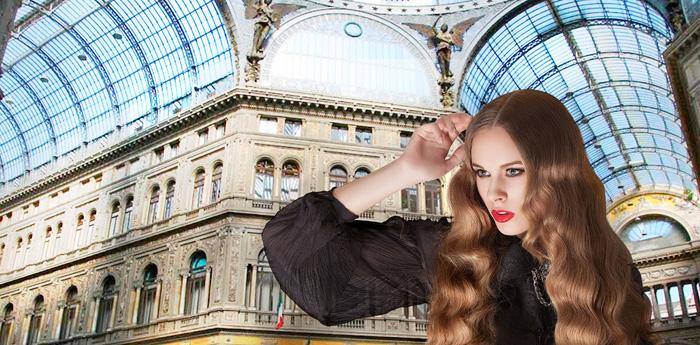 High fashion arrives in Naples with the first edition of the Naples Fashion Week 2014!
Il 25 and the 26 September (event postponed to Friday 26 and Sunday 28 September), arrives at Naples the first edition of the event "Naples Fashion Week 2014", An important meeting point between the high fashion, brands, operators in the sector and young talents.
The prestigious event, organized by the company Kyra Entertainment under the patronage of the City of Naples and co-financed by the Campania Region as part of the project "Enhancing the Promotion of Made in Campania", will be held at Villa Doria D'Angri, the most important neoclassical villa of Posillipo.
In addition to high fashion shows, will also be present important guests of the "made in Italy" and international, will also be presented the collections of fashion companies. There will be numerous support activities, which will always take place in the same location, like the anthological exhibition of the most famous fashion magazines, art exhibitions and fashion photography.
The Fashion village area, set up near the villa, will host stands that will showcase the products of the excellence of Campania companies in the field of fashion and accessories, as well as typical foods from Campania. As a result, during the event guests will be able to taste excellent products of Campania's eno-gastronomic heritage.
The event is open to public from 17 to 20. An invitation is required to access the fashion shows area.
Useful info on Naples Fashion Week in Naples
When: 25 and the 26 September 26 and 28 September 2014.
Swallow: Villa Doria D'Angri.
Address: Via Petrarca 80, in the district of Posillipo, Naples.
Schedule: the start of the fashion shows is scheduled for 21,30 hours.
Entrance: free. Open to the public from 17 to 20. Invitation mandatory only for access to the parades area.