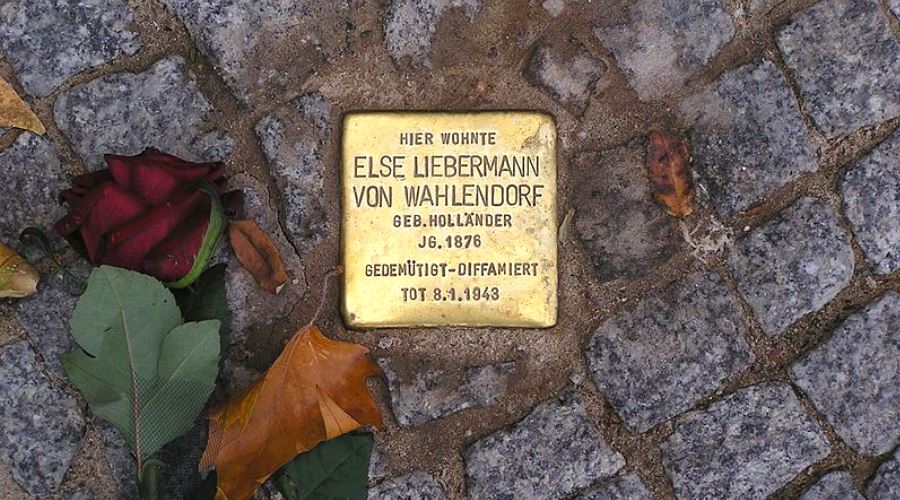 The installation of the Stumbling Blocks in Naples renews the commitment of the city and its institutions to keep alive the memory of the victims of racial laws
The municipality of Naples will install stumbling blocks in Piazza Borsa il January 7 2020 9:30 of the morning. The ceremony, free e open to all citizens, will remember the victims of the promulgation of racial laws in the fascist period.
What are stumbling blocks?
Stumbling blocks are small brass squares the size of a cobblestone normally used for paving urban roads. On each stumbling block is the name of a victim of racial laws, the date of his birth and that of his death, together with the place where death occurred.
Designed by the German artist Gunter Demnig, stumbling blocks have been installed since 1992 and currently there are over 71.000 across Europe.
The names of the Neapolitan deportees
The stumbling blocks of Naples will be dedicated to Amedeo, Aldo, Elda and Paolo Procaccia, Milena Modigliani, Luciana Pacifici and Sergio Oreste Molco. All were part of the Jewish community of Naples and all have been deported to Aushwitz, where they later found death.
Information on Installing Stumbling Stones
Where: Piazza Borsa, Naples
When: 7 January 2020
Price: Free Event
Hours: 9 hours: 30
Image source: Wikipedia