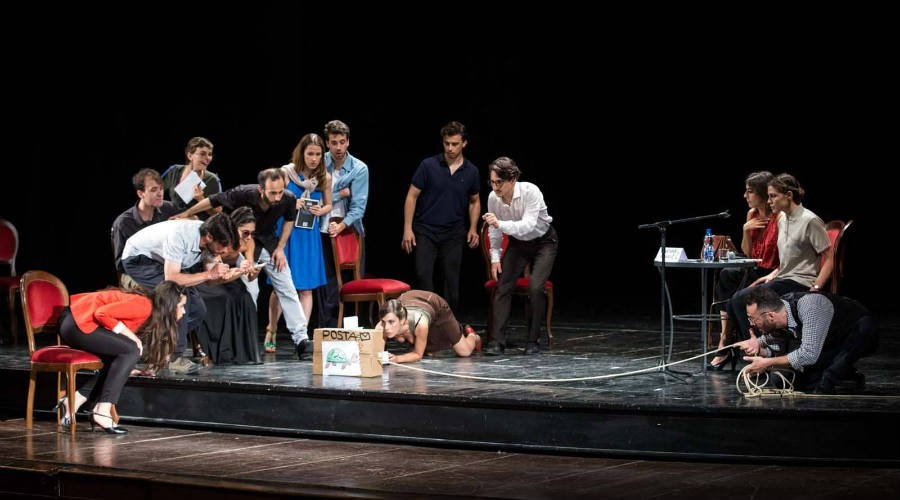 The Napoli Teatro Festival 2019 is coming: international and Italian companies will perform a program of 150 events including theater, dance, music and cinema!
A new appointment will be held from 8 June to 14 July 2019 Naples Theater Festival. Around 40 will be the places that will host the event between Naples and other cities in Campania twelfth edition event.
The Napoli Teatro Festival involves both Italian artists is foreign that they will bring about 150 events divided into different sections between theater, dance, literature, cinema, video / performance, music, exhibitions and workshops. The main venue of the Festival will certainly be the Royal Palace of Naples, but many other city theaters will still be involved.
The event realized with the support of the Campania Region and organized by the Campania Foundation of Festivals led by Alessandro Barbano will be directed for the third consecutive year by Ruggero Cappuccio.
sections
International
Italian
Observatory
Literature
Sportopera
Music
Dance
Cinema
workshops
EXHIBITIONS
Special projects
Boys theater
Dopofestival
Program
International Section
ZINC
of Eimuntas Nekrošius
Politeama
8 and 9 June
Naples
Politeama
EINS ZWEI DREI
Martin Zimmermann creation
15 and 16 June
Naples
Mercadante
CHRONIQUES D'UNE VILLE QU'ON CROIT CONNAÎTRE
directed by Mohamad Al Rashi and Wael Kadour
20 and 21 June
Naples
Toledo Gallery
Italian Section
IN EXITU
interpretation and direction Roberto Latini
8 and 9 June
New Naples Theater
THE GREAT SILENCE
directed by Alessandro Gassmann
9 and 10 June
Trianon-Viviani Theater
RONDA DEGLI AMMONITI
text and direction Enzo Moscato
9 and 10 June
Sala Assoli
Observatory section
FIRST LOVE - ACT WITHOUT WORDS 1-2
directed by Costantino Raimondi
18 June
Naples
Courtyard of the Royal Palace carriages
EARTH AND NISCIUNO
directed by Ciro Pellegrino
19 June
Naples
Space for future comedy
Literature Section
LITERATURE PROGRAM
project by Silvio Perrella
coordination Brigida Corrado
organization Vesuvioteatro.org
Sportopera section
PHYSICALLY
edited by Claudio Di Palma
organization vesuvioteatro.org
written and directed by Luciano Melchionna
12 June
Naples
Sannazaro Theater
To know the complete program of the events consult the place.
Event information
Where: various locations in Naples and Campania
When: from 8 June to 14 July 2019
Prices: Full price 8 euro, reduced 5 euro
Contacts: info@napoliteatrofestival.it | Official site
[Votes: 0 Media Rating: 0 / 5]