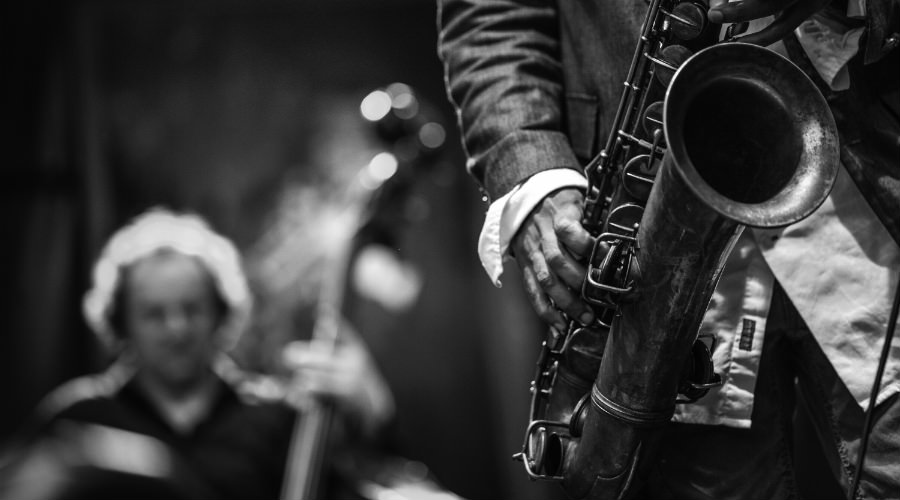 Naples, Pozzuoli and Somma Vesuviana will host the eight concerts of Napoli Jazz Winter 2018, a show with great Italian and foreign musicians!
For music lovers, a good news: back in Campania the Napoli Jazz Winter 2018, concert review that for over ten years ago know and appreciate the genre. The festival is divided into eight appointments between the 19 January and the 6 April which, in addition to the capital of Naples, will be also in Pozzuoli and Somma Vesuviana.
Behind the event there is Napoli Jazz Club, a local association that aims to to grow the jazz movement Neapolitan. From 2006 the organizers are committed in this direction, giving the public performances of Italian and foreign artists. This edition - the twelfth - stands out precisely for its international reach, with the participation of the James Taylor Quartet and Baba Sissoko.
The concert session will be inaugurated by Flavio Boltro BBB Trio, who will perform at the Cinema Hart in Naples with sounds between electronics and swingin 'jazz.
Program of the Napoli Jazz Winter
BBB - Flavio Boltrio Trio
19 January - 21: 30
Hart Cinema
(NA)
Joe Barbieri 5et - Origami
2 February - 22: 00
Summarte Theater
Somma Vesuvius (NA)
Baba Sissoko and Antonello Salis
9 February - 21: 00
Domus Ars Centro Cultura
(NA)
Paolo Fresu Devil Quartet - Carpe Diem
23 February - 21: 30
Teatro Cinema Delle Palme
(NA)
James Taylor Quartet
1 March - 21: 00
Duel Club
Pozzuoli (NA)
Elisabetta Serio 5et feat. Sarah Jane Morris
9 March - 21: 00
Summarte Theater
Somma Vesuvius (NA)
Silvia Barba, Pippo Matino and Fabrizio Bosso - Dallaltrapartalell
23 March - 21: 00
Domus Ars Centro Cultura
(NA)
Danilo Rea
6 April - 21: 00
Summarte Theater
Somma Vesuvius (NA)
Information on the Napoli Jazz Winter 2018
When: 19 January, 2, 9 and 23 February, 1, 9 and 23 March, 6 April 2018
Dwhere: Naples, Pozzuoli and Somma Vesuviana
Prezzo:
19 January, 9 and 23 February, 23 March € 17
February 2 Table + tasting € 25,00 | Numbered seat €. 20,00 + prev.
1 March € 23
9 March: Table + Tasting € 25,00 | Seat numbered €. 20,00 + prev.
23 March: € 15 + prev.
6 April: € 20 + € 3 prev. Possibility to book a table with tastings with € 5 more
Information and reservations: Facebook page