Finally the Napoli Pizza Village on the seafront, after at least two years of absence due to the well-known Covid pandemic, and we will be able to relive it from 17 to 26 June 2022 in an area of 30.000 m².
It is the largest outdoor pizzeria in the world which for many years has allowed us to eat pizza, in different versions, comfortably seated on our beautiful Lungomare admiring a breathtaking view on the Gulf and with Vesuvius in the background.
An event that in each edition saw the participation of hundreds of thousands of visitors, including citizens and tourists, who were able to taste the pizzas presented in the numerous stands. Not only that, because generally you can also buy gods complete menus to taste other typical Neapolitan delicacies, such as sweets and coffee, and the many evenings are accompanied by music also live with band on stage.
The tenth edition with many events
This year is the tenth edition of the Napoli Pizza Village, a round figure that we can also consider positively symbolic, a a sign of rebirth afterwards the many months of difficulty that have seen the stop of almost all activities, including of course the events.
This great event, which will see the participation of many people, will be one of the many steps towards social awakening and the gradual resumption of city life.
The restart of great events like this is certainly a fundamental input in this direction.
And 10 will be an important number, in fact the edition is number 10, the days of the event will be 10 and, moreover:
on stage there will be 10 evenings with 10 free shows;
10 days will be the story of the event, thanks to the live radio of RTL 102,5;
10 will be the categories of the final of the Pizzaiuolo World Championship - Caputo Trophy
10 evenings of press meetings and tastings in the Pizza Tales Area | Tales of Pizza
10 free Master Class evenings;
10 evenings of activities for children with workshops on food education, history, culture and traditions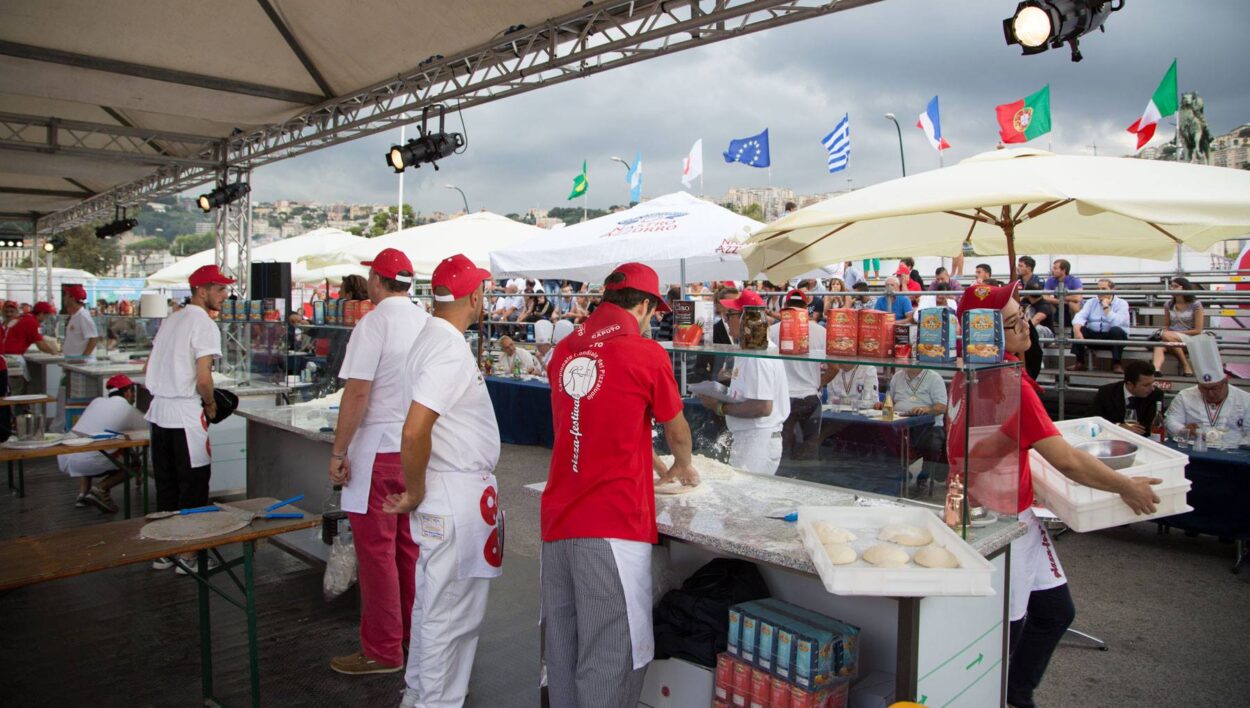 Many pizzerias, pizza masters and thematic meetings
As anticipated, the Napoli Pizza Village is not just an appointment in which to eat pizza in company, but it is one real experience.
There will be:
many master pizza makers ready to amaze you with their gastronomic ideas;
the area "Pizza Tales - Tales of pizza"in which thematic meetings on food and wine will be organized with many guests, including VIPs;
il World Championship some pizza;
music live and beyond;
much else Entertainment with guests to discover.
The stage of the Caputo Pizza Village with free shows
As always, there will be a special stage that will host many artists and other personalities. A real square where you can meet and get to know what guests have to share.
La music programming, which will always start from the stage, will be from 102.5 RTL Radio with The conduction will be of Gianni Simioli. In addition, the radio will broadcast the event every day in live for 14 hours, following every evolution of the Napoli Pizza Village through the stage, telling the day even to those who cannot be present.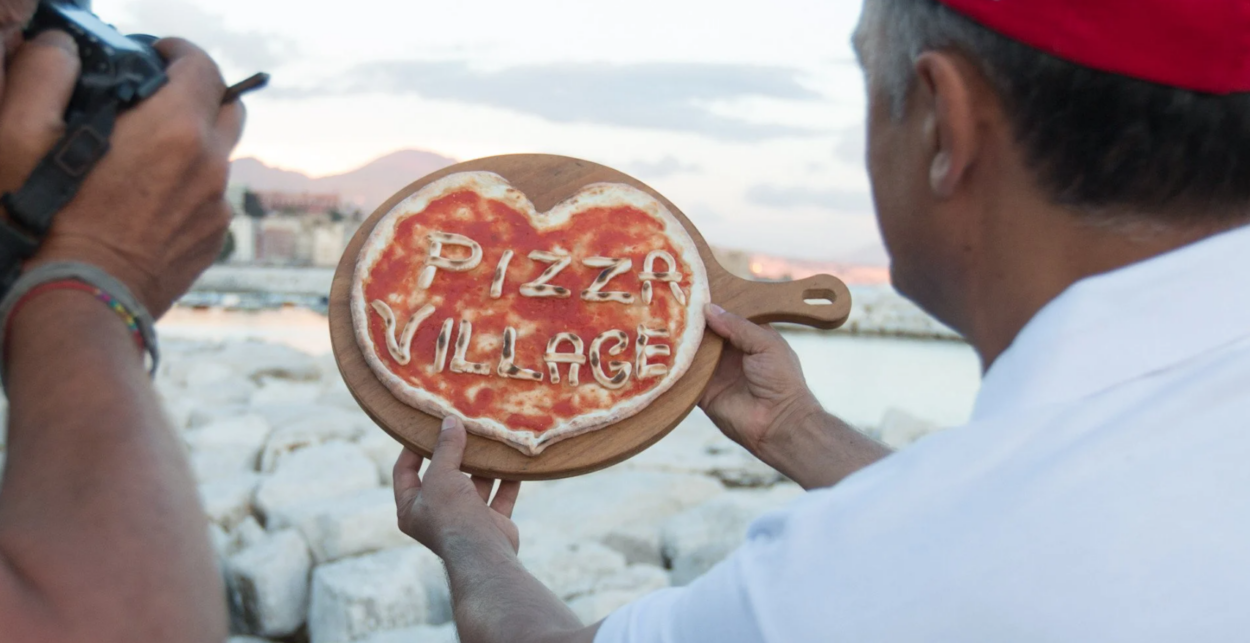 The World Championship of pizza
Of course, there will be the "World Championship of pizza - Trofeo Caputo", the race that in every edition sees challenge talented master pizza chefs for the race for the champion prize.
An increasingly international event: the new project
The organizers Oramata Grandi Eventi are determined to follow the success of previous years and overcome it, making this event a an even more international breath focusing on a new project. The event, which had already exceeded one million visitors in the last two editions (2018-2019), promises to be confirmed as a great event attracting numerous visitors, obviously not just residents.
It will have great media coverage and high attention will be paid to the promotion of the artistic, cultural and landscape heritage of our region, also thanks to the synergy with the regional agency for the promotion of tourism in Campania.
The push towards international promotion will not make people forget our roots cultural and popular national matrix of the event and our Lungomare will be a meeting point between modern art, culture, music, cinema, theater, fashion, economy with attention also to innovation and business development.
The basis of all this will always be the enhancement of the culture, history, heritage and gastronomy of Campania.
A special event on June 21st
The evening of summer solstice, That is, the 21nd June, a special event will be organized for celebrate the city. The date is always symbolically chosen as a moment of rebirth and as the beginning of this new path with an international flavor that aims to bring Naples and Campania more and more at the center of intense historical, artistic and cultural promotion.
We do not yet know the details of the event and they will be revealed gradually, but it will certainly be a way to pay homage to Naples and its citizens, as well as its traditions.
As mentioned there will be menus that will be composed as follows, at 13 euros:
A pizza (choice of Margherita, Marinara or Pizza Specialty)
A soft drink (choice of water, cola or beer)
A dessert (choice of staple or ice cream)
A coffee (choice of espresso or grandfather's coffee).
Information on the Napoli Pizza Village
When
from 17 to 26 June 2022
Where
Lungomare Caracciolo
Opening Hours
from 18.00 to 1.00
events every evening from 21.00
Price
free admission and events, menus are paid for
Contacts
Are you looking for something in particular?