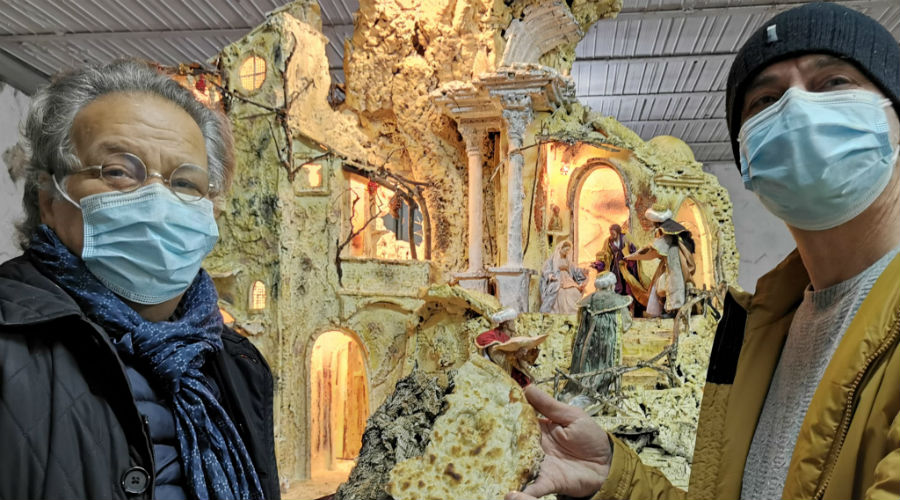 On the occasion of the third anniversary of the Unesco recognition, the pizza makers have created a pizza nativity scene in the Basilica of Santa Chiara in Naples!
Monday December 7 2020 at 10:30 it will be installed in the Basilica of Santa Chiara in Naples a beautiful one crib made with the pizza dough by the Neapolitan Pizzaiuoli Association.
Pizza nativity scene in Naples
The installation of this special crib coincides with the third anniversary of Unesco recognition, in fact, three years ago, on 7 December 2017, UNESCO recognized the art of the Neapolitan pizza maker as a Cultural Heritage of Humanity.
Just to celebrate the precious recognition the Neapolitan Pizzaiuoli Association together with the association's volunteers The seats of Naples onlus e ai crib master craftsmen, has decided to give life to this beautiful work, using the dough of the beloved Neapolitan pizza.
The pizza nativity scene will be a work of three meters in diameter and two in height and together with the pizza which however constitutes the main element of the work, there are also the traditional materials of the Neapolitan nativity scene, that is wood and cork. Tuesday 8 December at 10:30 there will also be the special mass dedicated to Pizzaiuoli.