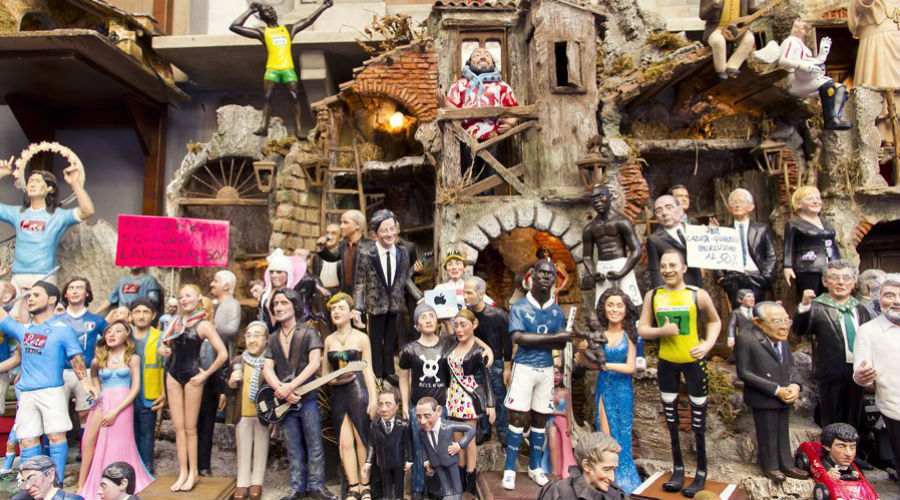 The new Christmas spot of Netflix will be filmed in Naples! The American producer chooses our city again!
Netflix has chosen Naples as the next location for his new Christmas video and will be filmed in the area of San Gregorio Armeno. The famous street of the cribs, famous all over the world, will be the protagonist of the video through art and the experience of maestro Marco Ferrigno. The voice and the face will be that of an actor, but the hands will be those of Ferrigno.
Her shepherds are very special because, in addition to the traditional ones, there are also those in her workshop they represent celebrities and celebrities, from singers to politicians, from footballers to actors. The purpose is to to tell the Neapolitan Christmas tradition in a very original way, because i will appear in the video shepherds representing the characters of Netflix's most famous TV series, such as Pablo Escobar of Narcos, Demogorgone and Eleven of Stranger Things, characters from Orange is the New Black e The house of papel, BoJack Horseman and others.
The artistic direction will be of Francesco Lettieri, who has made videos of Liberato and some works of Calcutta and has been the winner for three years of Pivi, the Italian Oscar for best independent videos.
[Votes: 0 Media Rating: 0 / 5]