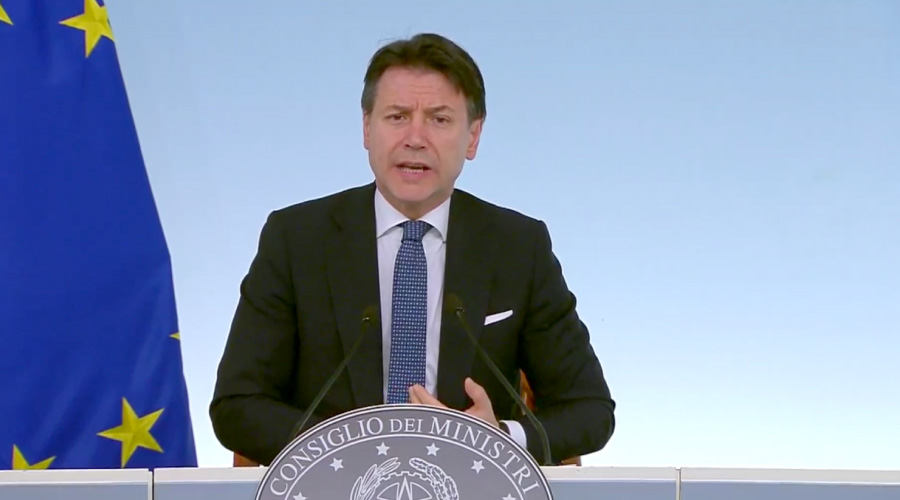 The red area extends to all of Italy, the country becomes a protected area. Here are all the updated provisions.
Update: with the new decree signed on 11 March 2020, containment measures become even more stringent. Indeed:
are all retail stores closed, except those who sell food and basic necessities. Recall that i markets are closed
all catering services close, such as bars, pubs, restaurants, ice cream parlors, patisseries. We report that in Campania it is home delivery and takeaway of sandwiches, pizzas etc.
The food and beverage administration establishments located in the service and refueling areas on the road network are open
hairdressers, barbers and beauty salons close
banking, financial, insurance services, activities in the agricultural, livestock and agro-food processing sectors remain open
***
Count in one direct extraordinary said to adopt even stronger and more stringent measures to be able to contain the advance of COVID-19 to protect the health of all citizens. Other interests will go into the background, in order to safeguard public health, because it comes first.
Honorable the words of Conte, who has just signed the measure "I'm staying at home", there will no longer be the red zone, but there will be Italy protected area. Movements will therefore have to be avoided throughout the peninsula, if not for work, health and necessity reasons. These reasons can be proven through one Self-declaration: the traffic police, the carabinieri and the municipal police will carry out the checks by acquiring the prescribed self-declarations. However, the travel ban will not allow exceptions for people who have undergone quarantine or who have tested positive for the virus.
Absolute prohibition of assembly even in places open to the public, even in the open air. We cannot afford these contagion opportunities anymore, says Conte. Another measure concerns the events athletic, totally suspended, including the Football league which will be put to sleep. Schools and universities closed until April 3, 2020. All bars and restaurants, every place will be closed after 18:00.
To protect all of us, not just the most fragile people. It is a right to be able to offer health care to all, for this reason we cannot let our guard down and we must therefore make sacrifices.
A thought goes to the doctors, nurses and everyone who is treating people affected by the coronavirus. The right decision today is to stay home. The future is in our hands and everyone must do their part.
The decree in which all the details will be highlighted. The measures will be effective tomorrow morning (10 March 2020).
Vincenzo De Luca, president of the Campania Region, has just said on Facebook which, given the widening of the restrictions, will be extended support - from tax incentives and social safety nets - to the whole of Italy, and therefore to Campania.