Lo spettacolo Notre Dame de Paris turns 20 this year and, to celebrate, it will start again with a tour in many Italian cities and among the tappe there is also Napoli. In our city, almost every year we have been able to attend this great musical with the music of Riccardo Cocciante and the twentieth anniversary will be a very special event.
The big news is that this year's show will be with the original cast that sees the beloved ones Giò Di Tonno e Lola Ponce.
It will be staged at the Palapartenope from 25 to 20 October 2022, even if it is the recoveries of the dates of last December. So not all evils come to harm and, even if the pandemic has forced us to postpone the appointment a couple of times, this year will also be an opportunity to celebrate together. 20 years of great successes.
An always fascinating and exciting work
Notre Dame of Paris he never stopped moving and thrilling thousands and thousands of fans all over Italy, thanks to the arrangements of Riccardo Cocciante and a very talented cast of actors, dancers and singers.
Le music, dances, choreographies and the actions of the artists on stage make us totally immerse in a complex world, but where love always triumphs.
In short, he never stopped making us to dream, despite the years that have passed.
The adaptation of Victor Hugo's book: the story we are passionate about
As we know, the musical is theadaptation of the homonymous book by the French author Victor Hugo. The now famous protagonists are:
Quasimodo;
Esmeralda;
Phoebus;
Cornflower;
Frollo;
Gringoire;
Clopin.
These are the main names whose stories they see intertwining the love of the bell hunchback of Notre Dame, Quasimodo, for the beautiful gypsy Emerald which in turn is in love with Phoebus, the captain of the King's guards. Phoebus has a fiancée, FIORDALISO, rich, young and bourgeois, but still falls in love with the gypsy.
Stories of tragic and thwarted loves, in which the love ofArchdeacon Frollo for Esmeralda. There will be a murder and an unjust accusation, but we do not want to reveal further to those who do not yet know the story and want to see the show.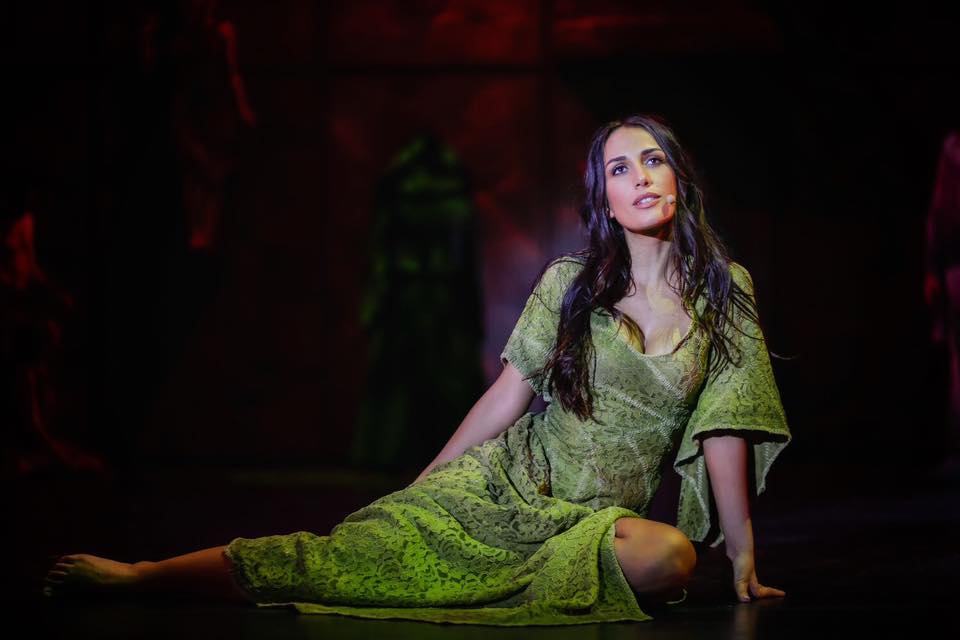 The great original cast is back
The musical with the adaptation of Riccardo Cocciante and his eternal music is staged by an amazing cast and team.
The actors:
Emerald: Lola Ponce;
Quasimodo: Giò Di Tonno;
Frollo: Vittorio Matteucci;
Clopin: Leonardo Di Minno;
Gringoire: Matteo Setti;
Phoebus: Graziano Galatone;
Cornflower: Tania Tuccinardi;
Over 30 artists between dancers, acrobats and breakers;
The technical team:
Gilles Maheu, director;
Martino Müller, choreographer;
Fred Sathal, costumes
Christian Ratz, scenes
Ticket prices
Numbered Gold Armchair - € 70,00 + € 10,50 presale = € 80,50
Numbered Armchair - € 60,00 + € 9,00 presale = € 69
Side Armchair - € 50,00 + € 7,50 presale = € 57,50
First Numbered Armchair - € 50,00 + € 7,50 presale = € 57,50
Second Numbered Armchair - € 40,00 + € 6,00 presale = € 46
Numbered Central Grandstand - € 40,00 + € 6,00 presale = € 46
Numbered Side Grandstand - € 30,00 + € 4,50 presale = 34,50e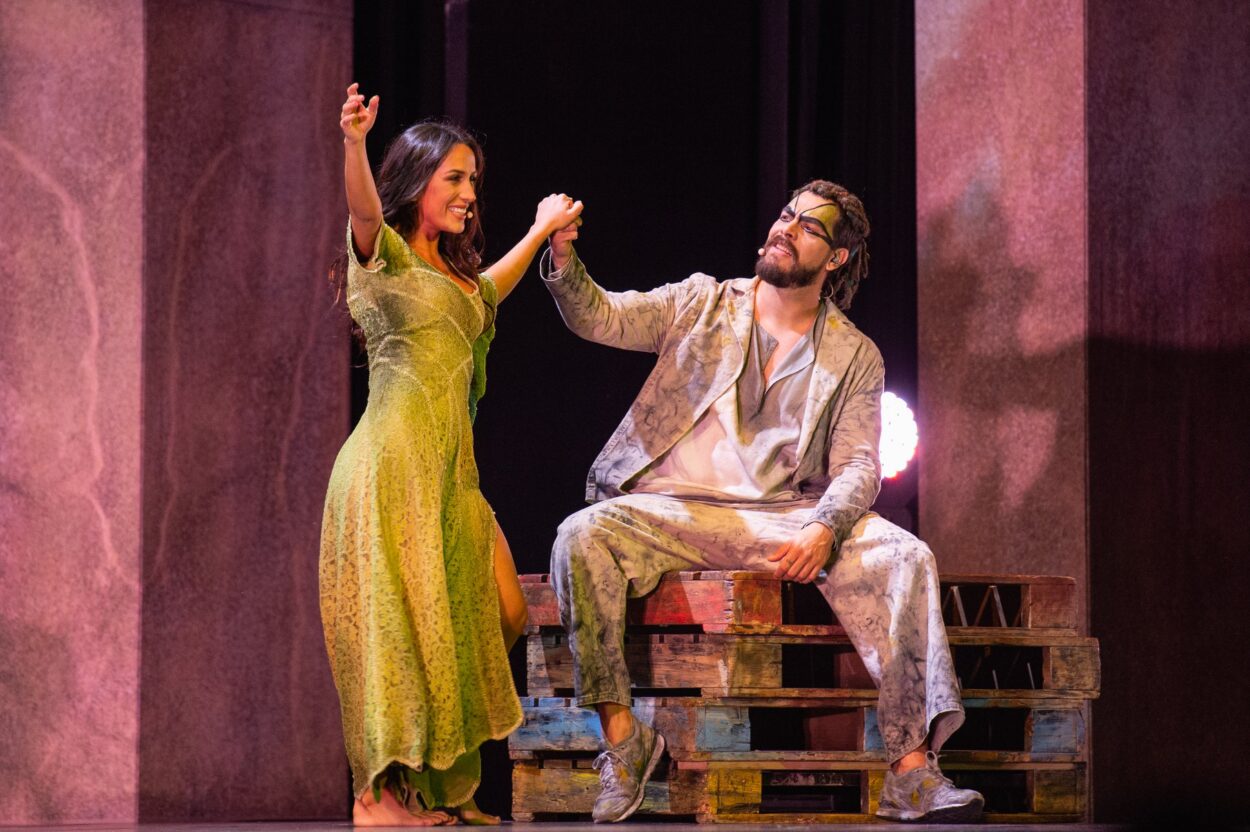 Information about Notre Dame de Paris
When
25 from October to 30 2022
Where
Palapartenope Theater, Via Corrado Barbagallo 115
Preferred Time
21.00
Contacts
Palapartenope 0815700008 - 0817628216 | info@palapartenope.it | Facebook page | Palapartenope Theater
Photo source: Facebook page Notre Dame de Paris
Are you looking for something in particular?