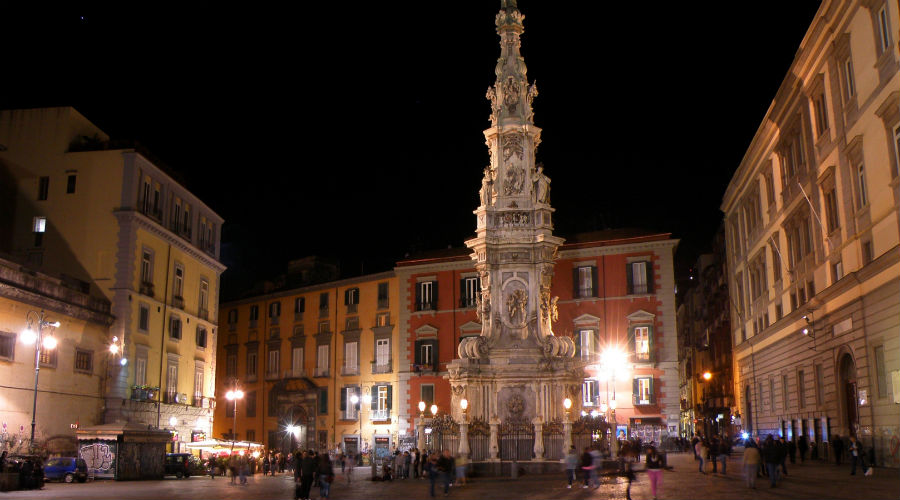 The Art Night returns to Naples with a great concert and many guests in Piazza del Gesù!
Friday 3 January 2020 si plays a Naples an interesting appointment of the Art Night, after the December failure,
The evening includes a lot music with a great concert in Piazza del Gesù and many guests including Giovanni Block, Gianfranco Gallo, Andrea Sannino and Enzo Savastano.

Program of the Art Night
The following artists perform:
Gianfranco Gallo
Andrea Sannino
Enzo Savastano
Gianni Lamagna
Marco Zurzolo
Capone & BungtBangt
Antonio Maiello
Loredana Daniele
Fabrizio and Aurelio Fierro jr
Luisa Farina
Giovanni Block
Oriana Lippa
Kafka Sui Skates
Twenty-nine and Thirty
SesèMamà
ScalzaBanda
Danise
Just Sound
Roberta Tondelli - Arya
VoxInside
Maharina
Antonio Spenillo
Mariano Bellopede
Alessia Moio
Daniela Fiorentino
Antonio Della Ragione
Mariano Lieto
Lorenzo Girotti
The logo of the event
To best express the theme of the event the artist, Roxy in the Box, decided to represent it with the image of a closed fist holding a rose, in which each of the fingers of the hand is of a different color. The multicolored fist visually represents the saying "the union is strength", where the different ethnic groups come together with a single and common purpose, while the red rose symbolizes passion.
Information on Notte D'arte 2019 in Naples
When: Friday 3 January 2020
Where: Piazza del Gesù
Timetable: from 20.00
Price: free admission