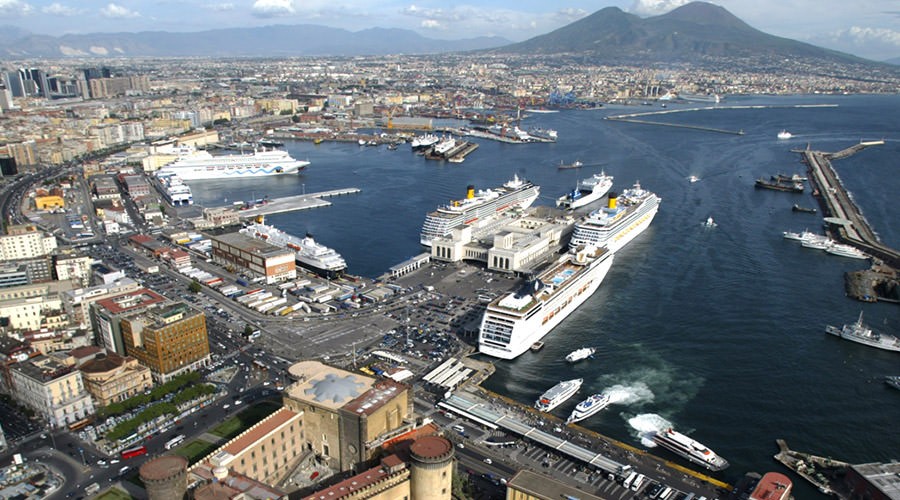 Here is the 2019 Port open program in Naples with free ferry excursions, music, events and lots of fun!
Sunday May 19, 2019 a new appointment will be held with the event "Open Port" in Naples, with a program full of events free.
The event has reached his third edition and will offer all participants the opportunity to visit the ports of Naples, but also of Salerno and Castellammare di Stabia by land and by sea.
Several were organized for the occasion private events, not only in Naples but also in other cities such as Salerno where there will be guided tours by sea on ferry and guided tours in the maritime station designed by Zaha Hadid.
An opportunity not to be missed in order to visit the various ports of Naples from close up. To participate in some events it is reservation is mandatory to the site indicated in the information mirror.
Naples Open Port Program
Starting at 09.00
6 Pier Maritime Station
The port seen from the sea guided tours by ferry
Imbarchi ore 09:00/10:40/12:15
Starting at 09.00
5 Pier Maritime Station
Visit the monuments of the port of Naples and the container terminal
Departure 1 ° bus 09.00 / 10.00 / 11.00 / 12.00 / 13.00
Departure 2 ° bus 09.30 / 10.30 / 11.30 / 12.30 / 13.30
15.00 hours - 18.40
Beverello Pier
The San Vincenzo pier visits by sea
Boarding 15.00 / 16.00 / 17.00 / 18.00
Musical Shows
From the 9 13
Ferry
DUO POSTEGGIA
From the 9 13.30
Maritime Station
TRIOTARANTAE - MUSIC OF THE TRADITION
From the 15 18
Pier San Vincenzo
BATACOTO - BRAZILIAN PERCUSSION ORCHESTRA
From the 19.30 22.30
Acton dock
Live music with
THE CAPONI BROTHERS
SOSSIO BANDA
GABRIELLA DI CAPUA 4et
MARINA BRUNO
For more information and details visit Official site.
Event information
Where: Port of Naples
When: Sunday 19 May 2019
Timetable: from 09: 00
Price: free