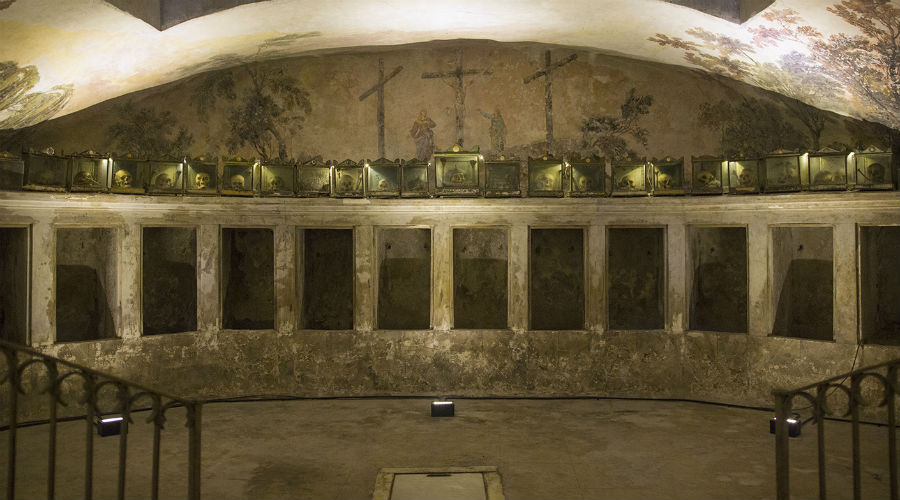 Opening of the hypogeum of the Church of Sant'Anna dei Lombardi in Naples: a mysterious place to be discovered in the underground Naples Sacra!
Saturday December 29 2018 the Monumental Complex of Sant'Anna dei Lombardi a Naples opens its mysterious and incredible hypogeum to visitors.
It is a place surrounded by the mystery that must surely be explored and which enriches the heritage of the Naples Underground Sacra. The hypogeum known by the name of "Crypt of the Abbots" it consists of stone seats for the 'draining' process above which display cases with the mortal remains of illustrators have been foundi.
The hypogeum also hides a precious treasure, in fact several sources suggest lin the presence of the marquis's remains Bernardo Tanucci, a trusted man of the King of Naples Carlo di Borbone and his son Ferdinando IV. Regarding the route Museum of the Sant'Anna dei Lombardi Complex you can visit from Monday to Saturday from 9: 30 to 18: 30, Sunday only by reservation for groups.
Information on opening the hypogeum:
Where: Church of Sant'Anna dei Lombardi, Naples
When: 29 December 2018
Timetable: from 10: 30 to 13: 30
Prices: Full 5 euro, reduced 3 euro (Under 26 / Over 65 / families with children / groups min 6 pax / university students / teachers / journalists)
Contacts: facebook page | Tel. 0814420039 - 3203512220 |
[Votes: 2 Average: 4.5/5]