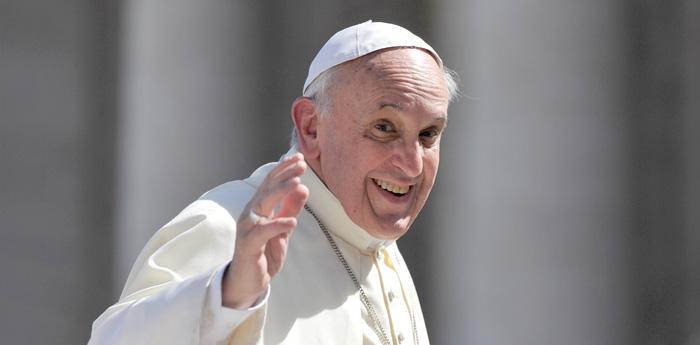 The pontiff will arrive in Naples on 21 March 2015. Thousands expected visitors.
The news was circulating in the air for a while but now it has been official from Cardinal Sepe. The pontiff, which in just over a year has conquered the world with its simplicity and its direct dialogue with the faithful and not, will come to Naples next Saturday 21 March.
After Caserta, Naples will finally receive his Holiness, who apparently will land in a helicopter in a suburb where he will see representatives of the world of work and culture. Then he will go to the cathedral to venerate the relics of the patron saint, San Gennaro.
It is anticipated a lunch with the prisoners of Poggio Reale. Probably will meet i sick, the young and the laity and perhaps will meet Vincenzo, the boy tortured by three boys with a compressor. In the end he will celebrate solemn mass towards the 17. Surely it will be a dense program that will attract a large turnout of people from all sides and that will involve a little 'all. In the meantime, we are starting to prepare to welcome the Pope and we'll see the details later.
Continue to follow us for more detailed information.