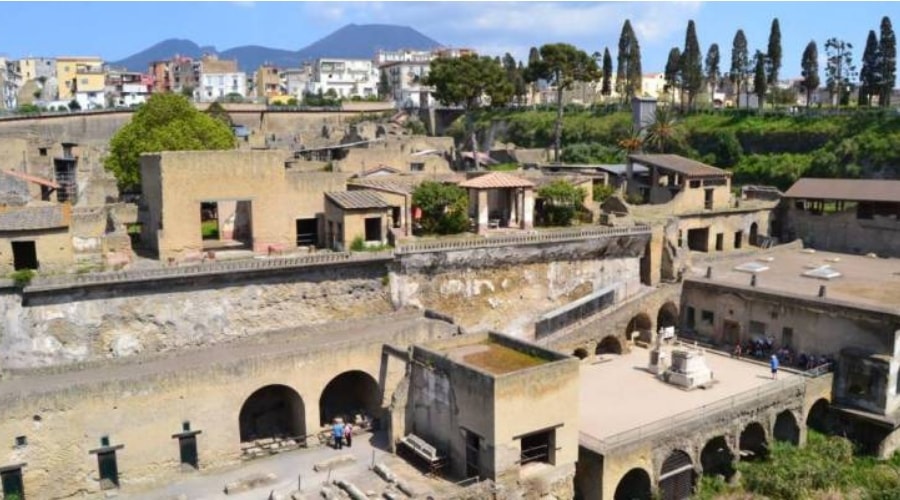 Evening opening at 2 euros to visit the Archaeological Park of Herculaneum, the unmissable opportunity for art lovers.
On the occasion of the arrival of Christmas il Ercolano Archaeological Park wants to celebrate these important holidays by giving the opportunity to visit this place il December 27 2019 even during the evening hours.
- Excavations in fact they will open at the cost of 2 € also by 19: 30 22 to: 30, with last entry at 22:00.
The works
Those who have already got to know the splendid Ercolano Archaeological Park, already know how many beauties are present in this place.
They are indeed beyond 200 exhibits to admire and you can also access the Pavilion of the Boat and the Antiquarium and see the SplendOri exhibition.
The whole route is also adequately illuminated and this is due to the collaboration of the Virtual Archaeological Museum of Ercolano.
Tickets
I ticket they give you the opportunity to access the park and live a unique experience, letting yourself be led through the unique places of this splendid place.
In addition there is also excellent news for all those who love art, who will have the opportunity to buy the #Passallarte Aftercard 365 Gold box, which allows you to visit several museums in the city twice a year Naples and of all the Campania.
Information on the excavations of Herculaneum
Where: Archaeological Park, Corso Resina 187, Ercolano
When: 27 December 2019
Schedule: From 19: 30 to 22: 30
Price: Ticket 2 euros