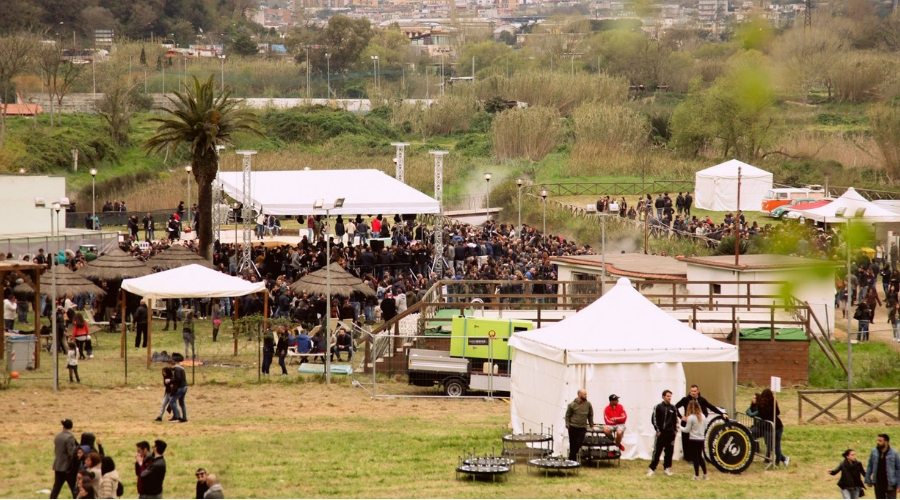 At the Terme di Agnano in Naples, the 2019 Easter Monday is celebrated with good food, fun and live music
You want to spend one Easter Monday 2019 to the open area, full of good food, music and well-being? Then you can't miss the appointment at Terme di Agnano.
Even this year, in fact, the collective of entertainment professionals DROP is organizing an unforgettable and unique Easter Monday in a place in the open area that will make you take a leap in history thanks to the presence of archaeological remains of Greek origin present in the area of ​​the springs and the thermal pools.
In particular, On Monday April 22 back to "Relax Brunch", Or a day dedicated to sport, wellbeing, vintage car rallies, but also markets and splendid live music. The 2019 Pasquetta by Drop will offer you an unusual live musical battle between Tony Tammaro e The Beatles Cover band.
Remaining always in the context of the covers, moreover, it will be possible to hear the performance of theWithout Yield - Vasco Rossi Cover Band"Featuring Andrea Braido e Andrea Innesto "Cucchia".
Numerous, moreover, i Food points able to delight every palate, from the oldest to the youngest, thanks to a selection of the best local products, starting from the Sicilian fries up to the pizzas, but also centrifuges and fruit. If all this were not enough, many are planned from 10 to 17 activity with the Nemea sports center, like yoga, pump, zumba, calistenic, pilates, strong and boxing.
Information on the 2019 Easter Monday at the Terme di Agnano
When: 22 April 2019
Swallow: via Agnano Astroni 24, Naples
Schedule: From the 9.00 23.00
Prices: free admission up to 13.00 | 10 euro after the 13.00
Info and reservations: ufficiostampadrop@gmail.com