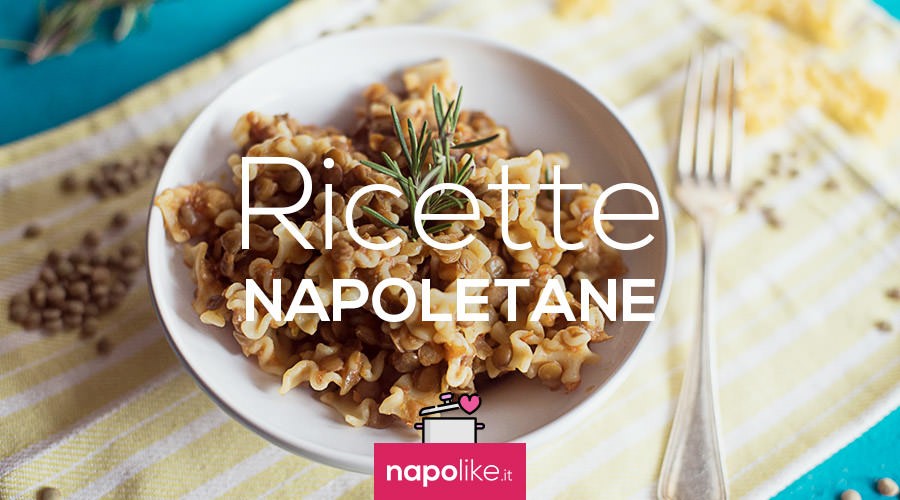 Pasta and lentils according to the tradition of Campania, here is the recipe of a first peasant taste.

In the recipe of pasta and lentils, which follows the tradition of Campania, vegetables give that extra flavor that it means casa.
If we think of one of the recipes that are prepared daily in the homes of the Neapolitans immediately think of a first that includes the use of pasta. And it is pasta that is the protagonist of this recipe that refers to the ancient times in which legumes, as in this case the lentils, were consumed daily in Campania.
The peasant recipe of pasta and lentils provides that both seasoned with vegetables such as onions and carrots that give that extra flavor that means home.

Ingredients
300 gr red lentils
1 carrot
½ white onion
celery
1 bay leaf
200 ml vegetable broth
a handful of coarse salt
300 gr small cutting paste (ex: ditalini, conchigliette)
2 tablespoons of extra virgin olive oil
We prepare the delicious lentil soup
Boil the lentils in plenty of lightly salted water for at least 30 40-minute or until they are well softened and cooked. Meanwhile, in a saucepan fry in two tablespoons of oil onion, carrot and celery cleaned, peeled and finely chopped. Stew vegetables. When cooked, add in the saucepan, together with the bay leaf, also the lentils deprived of their cooking water.
We prepare pasta and lentils
Extend the lentil dressing with the stock thus creating a tasty soup. Bring to a boil and cook inside pasta, calla and cook for the minutes indicated in the package. When ready, add salt and lentils to taste and serve hot.