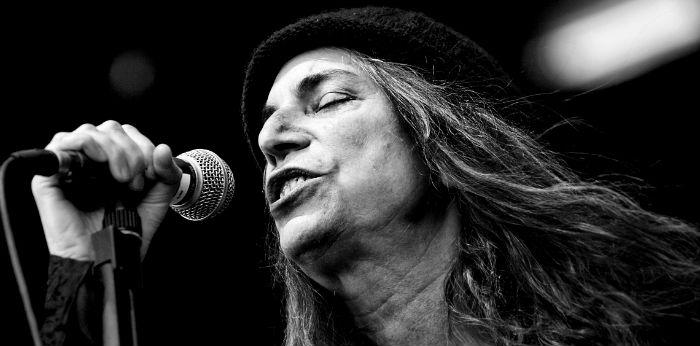 The rock priestess will perform the December 9 in an exceptional acoustic performance.
For rock lovers there is an unmissable event to mark on your diary: the concert of Patti Smith in the Basilica of San Giovanni Maggiore.
The choice of the altar of the church in the historic center for the performance of the 'priestess' of the rock of the 70 years, it's not random. In fact, in the 2011, Cardinal Crescenzio Sepe entrusted the ancient basilica to the Foundation of the Order of Engineers of Naples, presided over by Luigi Vinci.
In this way the Basilica, on the initiative of the Foundation and with the indications of the Curia, would become a driving force for the rebirth of the Old Center, promoting artistic, cultural and service initiatives for the most disadvantaged social groups.
For the Patti Smith concert, the Foundation will collaborate with the Order of Engineers and with the organizers of the event, the proceeds of which will be donated to charitable initiatives promoted by the Community of Sant'Egidio, including the project "Right to school, right to future ", educational integration paths aimed at Roma minors.
On the special evening Patti Smith will sound in version acoustics and will be accompanied by his son Jackson on guitar and his daughter Jesse Paris on piano with Tony Shanahan on bass.
The singer will revisit her most famous songs that are so suggestive as to seem lyrical, and, precisely this particularity, she was dubbed 'priestess'.
Information about Patti Smith in concert at the Basilica of San Giovanni Maggiore
Swallow: Basilica of San Giovanni Maggiore, Naples
When: 9 December 2014, hours: 21.00
Price:
Numbered seat: 50 € + 7.50

€ presale can be purchased on Go2
Standing place: 25 € + 3.75 € presale can be purchased on Go2