Il Big Brother, the media stage par excellence, continues to be talked about thanks to complex sentimental dynamics. The last episode between Greta Rossetti e Mirko Brunetti fueled the debate on issues of confidence e love. Now, the hypothetical appearance of a third figure, Pearl Vatiero, could add a further level of complexity and unpredictability to this already heated affair.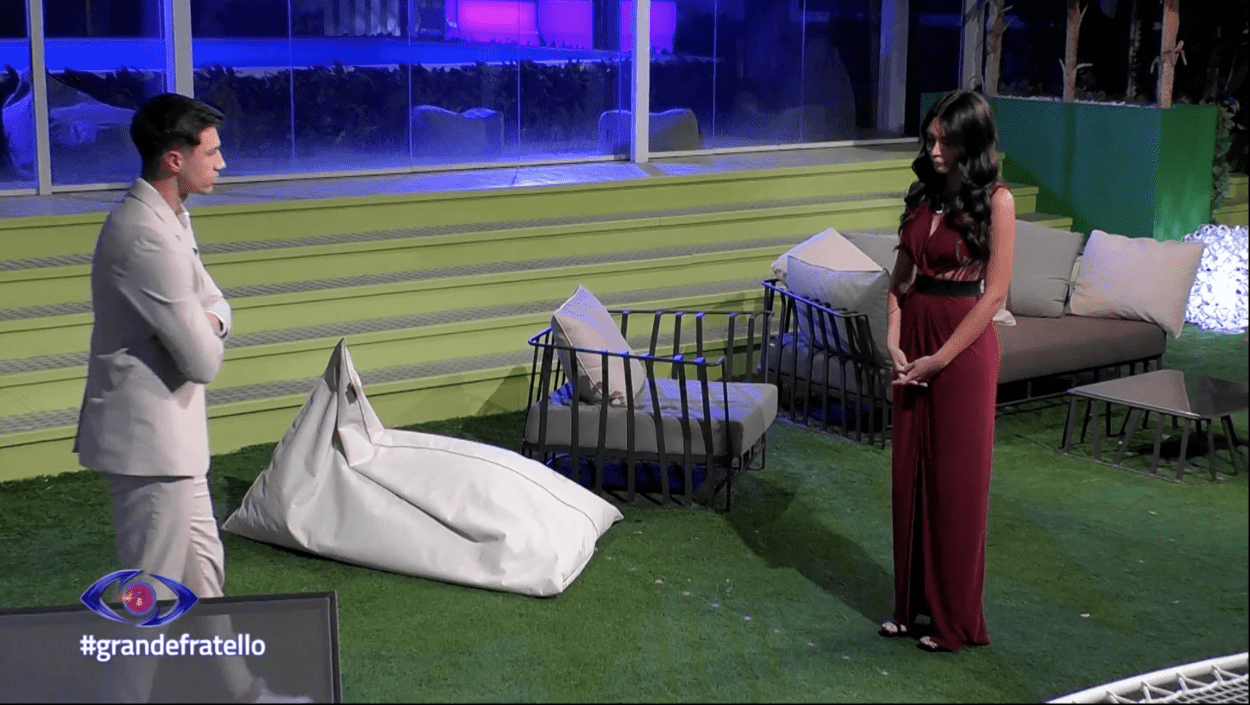 After the confrontation between Mirko and Greta, does Perla arrive?
The episode that involved Mirko Brunetti e Greta Rossetti in Big Brother has become a topic of discussion across the board. Mirko, sending and then deleting a message a Pearl Vatiero, your Ex Girlfriend, he sowed the seed of doubt in his current relationship with Greta. This detail opens the door to the possible entry of Pearl in reality show, an idea which, if confirmed, could completely overturn the balance within the house.
Will Perla enter Big Brother for Mirko?
At the moment, the participation of Pearl Vatiero al Big Brother it remains an unconfirmed possibility, although full of potential dramatic. If he were to actually enter the house, his involvement might not only add another layer of complexity to the already entangled ones dynamics between Greta e Mirko, but also catalyze the attention of public and medium. His presence could be the catalyst for further development, holding the public with bated breath. It also confirms it Social Investigator on Instagram.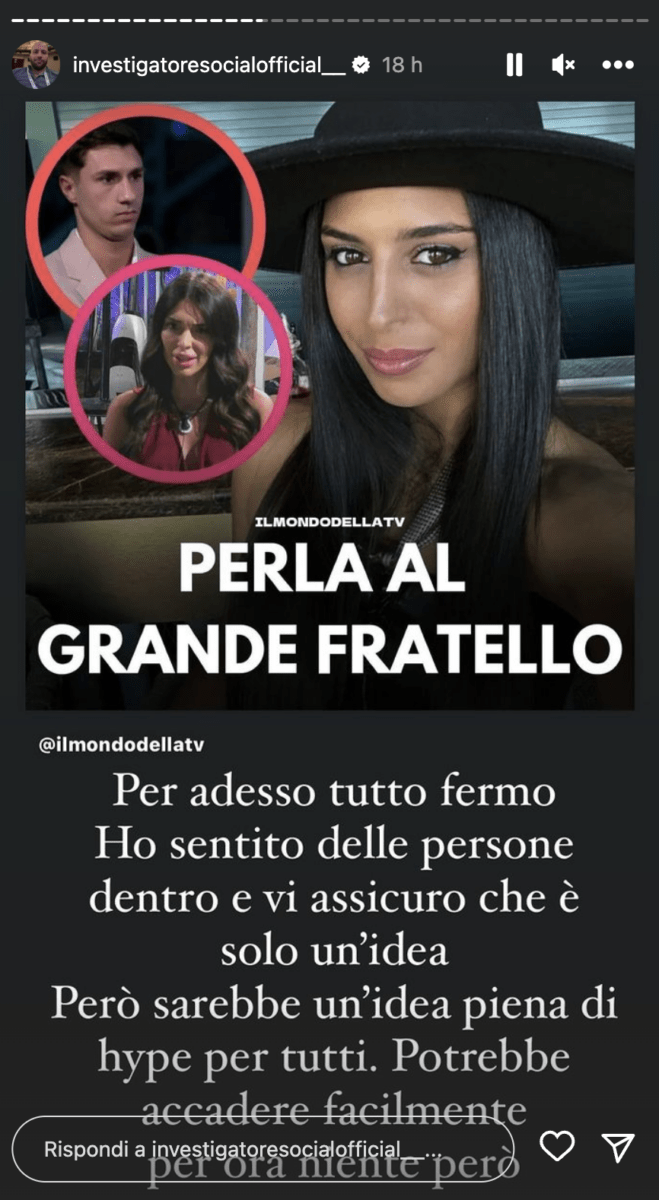 Has Mirko broken up with Greta?
Following the emergence of the issue of message a Pearl, Mirko Brunetti announced a "reflective pause" in his relationship with Greta Rossetti, thus suggesting a separation, at least temporary. Greta, for his part, expressed the need for a period of reflection to evaluate his position in the relationship. Their future, therefore, remains uncertain for now, adding a further dose of mystery to the whole affair. In other Instagram stories, however, Greta seems to have confirmed the breakup.