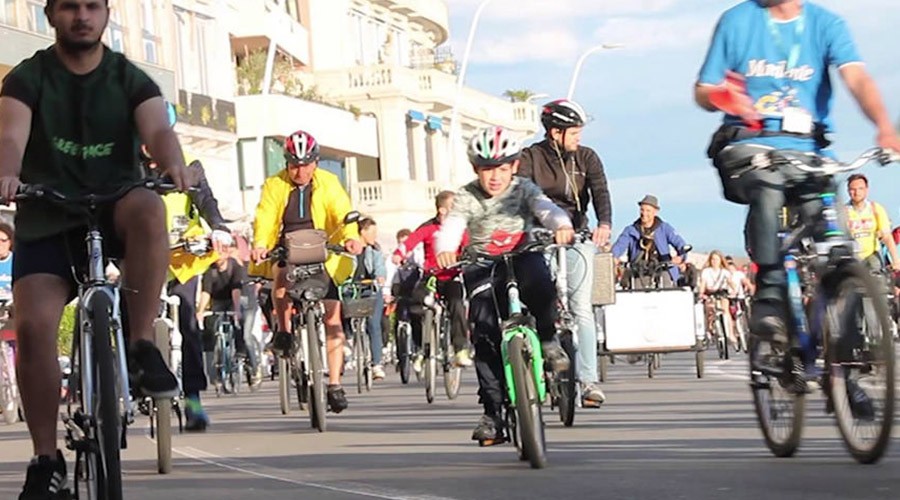 Back to #Pedaloper in Naples, collective ride from Piazza Municipio to Bagnoli for the Naples Bike Festival 2019.
Sunday June 2 2019, on the occasion of Republic Day, will be staged #Pedaloper. It is a veritable bike parade that will start at 8,30 from Piazza Municipio and will cross the whole city. Final destination on Naples Bike Festival - Bike Village in the former Base Nato Bagnoli area.
To kick off this collective pedaling will be the Barabbas music that will play live. If all this were not enough, Radio Social Station it will take care of amplifying the sound, but to do this you need the support of all participants.
First of all, you need to connect via your smartphone to a special link that will be provided a few days before the event. Place one wireless case on the bike and connect your device to the case. The end result will be a bike procession accompanied by spectacular music!
Thanks to #Pedaloper, therefore, you can celebrate the Republic Day in a different way than usual, traveling around 10 km by bike.
The ride will last around 2 hours and it will be a walk with many stops. The route will not exceed 10 km and takes place in an almost flat area, making this experience really suitable for everyone, even to children with parents.
Information about #Pedaloper
When: June 2 2019
Where: Departure from Piazza Municipio and arrival at the former Born of Bagnoli, Naples
Timetables: from 8,30 hours
Price: free event
[Votes: 0 Media Rating: 0 / 5]