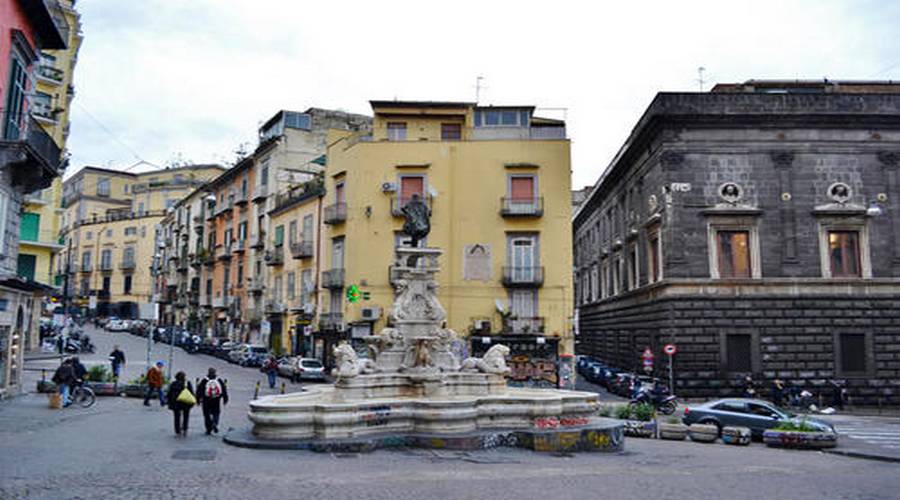 In Piazza Monteoliveto in Naples comes Piazza Creativa 2019 with workshops and games for children and families.
Sunday 19 May 2019 the central one Piazza Monteoliveto will be one again Creative Square. The event, this year at its third edition, is organized in collaboration with the Municipality of Naples and the Second Municipality and involves the associations of the area in a series of laboratories e activities dedicated to families and children.
It is a matter of re-evaluating an important square from a historical point of view and giving children the opportunity to do activities that stimulate creativity and social relations.
The leitmotif of the Creative Square is the divertissement. There will be readings of fairy tales, games, theater, creative workshops and much more.
The subjects involved should be remembered Apple game (art of recycling), the association Insolitaguida Naples (Archeolab); The Goblin's den Naples (board games); Arciconfraternità S. Anna dei Lombardi (guided tour of the church of S. Anna dei Lombardi); Nia's creations (goldsmith workshop); Raffaella Lavanga (creative painting workshop) and so on.
How to book
Participation is free, but with a limited number, so you must book by calling the 338 965 22 88 or by sending an email to info@insolitaguida.it.
Information on the 2019 Creative Square
Where: in Piazza Monteoliveto
When: Sunday 19 May 2019
Time: from the 10,30 13,30
Price: free participation, but with a limited number
[Votes: 0 Media Rating: 0 / 5]