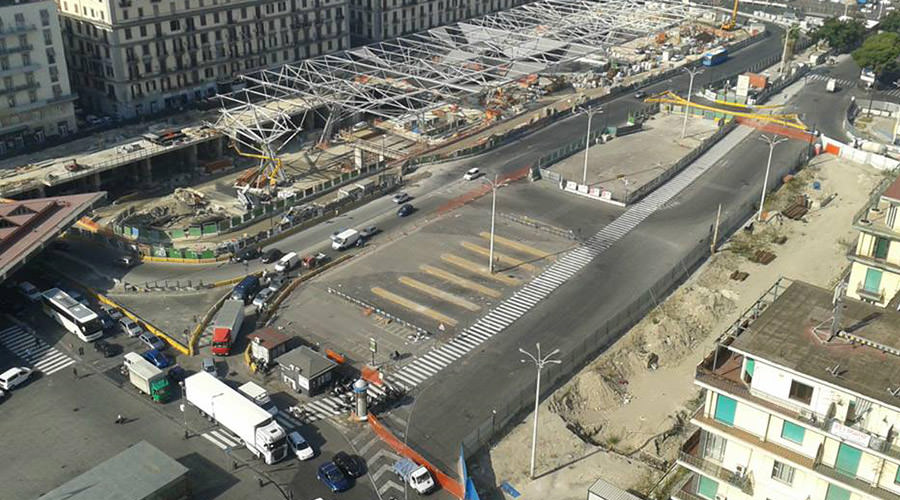 Piazza Garibaldi has one less building site: in Naples the viability of the station area is improved
Piazza Garibaldi, the nerve center of Naples city traffic, is finally free from one of its main construction sites.
La redevelopment of the square in front of the central station is going forward quickly, even with 20 days in advance compared to the program to which the companies involved in the project were following.
From today 11 October on main construction site, that obstructed the viability through the central area of ​​Piazza Garibaldi was removed, so as to allow the vehicles to cross the clearing much more quickly than before.
After removal of the construction site it will be necessary to complete the work performed, by running the junction between the new road axis and the long-time one in front of the Naples Central Station. After this step it will be laid there definitive wear layer of all the pavement of the Piazza, concluding the maintenance work altogether.
- further technical interventions necessary to complete the project will be carried out exclusively at night, so as not to further congest the already intense traffic that is concentrated every day in Piazza Garibaldi.