The administration of the VI Municipality of the Municipality of Naples, following the meeting of the council on Friday 13 May 2022, resolved to the stipulation of an agreement with the Italian State Railways Foundation in order to be able to reopen the spaces of the Pietrarsa Museum to Neapolitan citizenship.
The controversy over paid open spaces
The problem was actually simple: the Pietrarsa Museum, in recent years redeveloped and enhanced by the State Railways Foundation, has seen parallel to this redevelopment a total closure of the spaces once open to the public.
We are talking about a real square by the sea.
One of the few places on the eastern seafront of Naples through which citizens could still access the view of the sea and the use of open spaces, also essential for the growth of children.
With the closure to the public, access only to open spaces (therefore not museum) was reserved only for those with a ticket, as in a normal private museum.
The controversy has been raised by some local activists, in particular by the Civic Committee of San Giovanni a Teduccio, who have finally found a hearing in the current municipal administration, even if perhaps with a few too many reminders.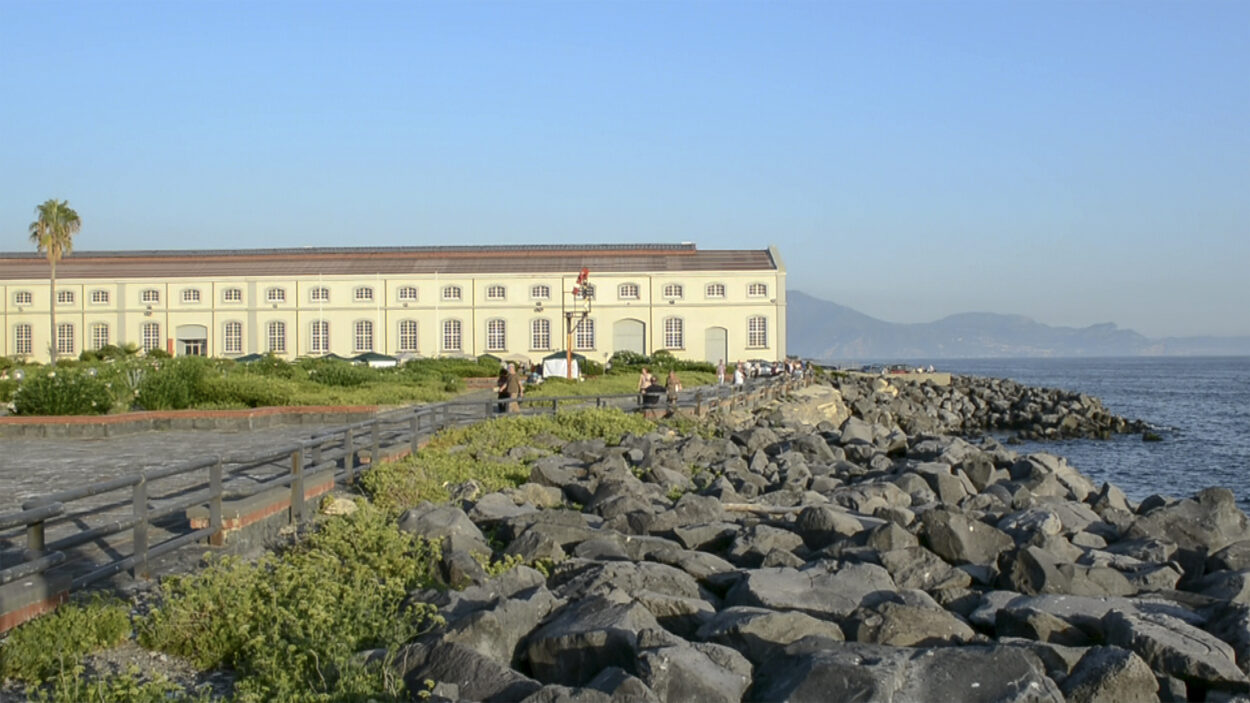 The deterioration of the EAST area and the need to restore space to citizens
All of this didn't take place in one neighborhood good, perhaps already equipped with open spaces at will, but in an all too often wounded context, that of Naples EST. A context that has seen access to public spaces increasingly narrow with the consequent worsening of an already devastating situation of degradation.
Basically, the citizens of the East neighborhoods on the outskirts of Naples were increasingly prevented from accessing the sea, with "redevelopment" works that were always advertised and never carried out.
We recall the conditions of the Troisi park, with the "pond" completely dry for more than a decade now, or the famous public park in the Vigliena area. Park that was at the time advertised as the great green lung of the area, then reduced to a small park of a few square meters and just recently completely cemented to save on green maintenance.
The return of the open spaces of Pietrarsa to the use of public citizenship
Excellent news for the citizens of Naples, who will finally be able to regain access to the open spaces of the museum thanks to this new agreement of the Municipality of Naples.
Are you looking for something in particular?