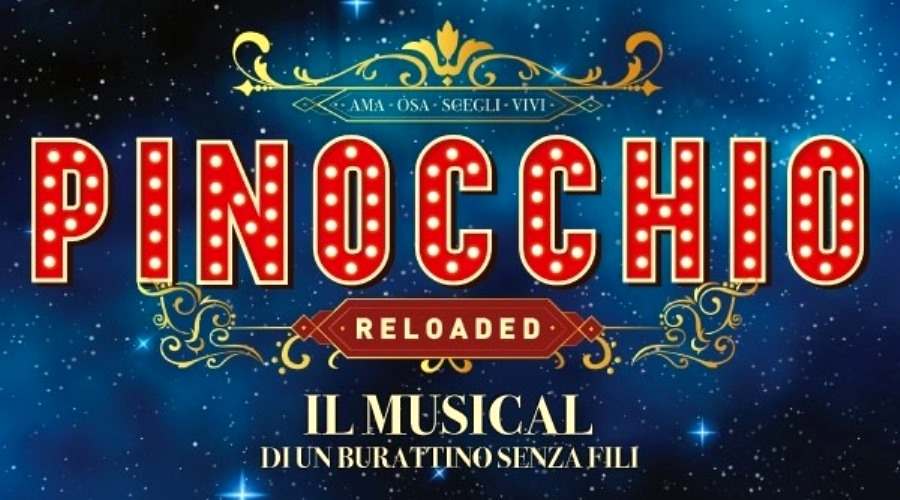 At the Augusteo Theater in Naples a modern, daring and involving musical is staged on the concept album by Edoardo Bennato "Pinocchio".
Update: due to organizational reasons, the Pinocchoi Reloaded show has been canceled.
***
Pinocchio Reloaded will be on stage at the Teatro Augusteo il March 3 2020 from hours 21: 00. The story of the wireless puppet is masterfully reinterpreted and updated on the famous songs of Edoardo Bennato.
Pinocchio Reloaded: not the classic Pinocchio
For the reinterpretation of one of the most famous fairy tales in the world director and actors they took a lot of freedom with respect to the original text: the fathers of Pinocchio are well three (Collodi, Geppetto, Edoardo Bennato), the mother of Pinocchio and the Fairy, a modern career woman, and the rogue Wick become a woman wearing the clothes of Pinocchio's girlfriend.
A music training novel
The rock and contemporary history of Pinocchio Reloaded is the story of the personal growth of a teenage Pinocchio, who will find himself understanding that, perhaps, the Cat, the Fox and Mangifuoco will help him grow along the way and are not just antagonists.
Information on Pinocchio Reloaded
Where: Augusteo Theater, Piazzetta Duca D'Aosta, Naples
When: 3 March 2020
Price:
Poltronissima Gold euro 46,00
First armchair euro 40,25
Second armchair euro 34,50
Central armchair € 28,75
Euro 25,30 side chair
Timetable: from 21: 00