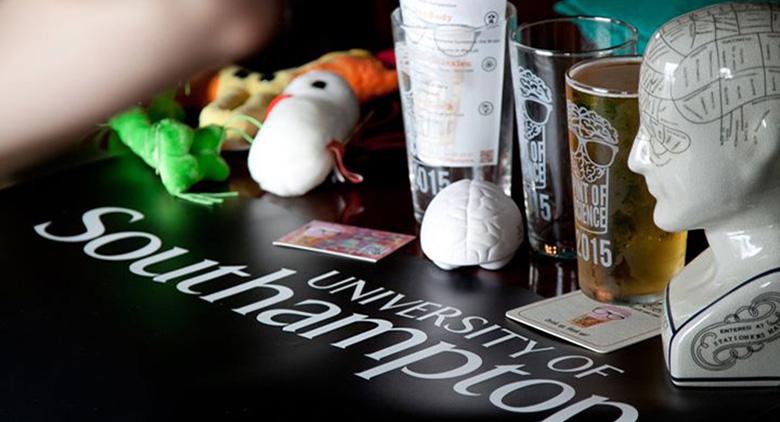 A beer and a chat about the Universe, the mind and much more with the researchers during the Pint of Science in Naples!
Lovers of scientific dissemination and good drinking? Then you can not lose the Pint of Science, the event that after the great success in England, his native country, will finally come to Naples.
In reality, the events are in two cities of Campania, Naples and Avellino, and in the city of Naples will take place in several stages from 23 to 25 May 2016, letting us try thethrill to enrich ourselves with interesting scientific notions that range from the wonders of the mind to those of the cosmos, directly in the pubs.
The purpose of the initiative is to make sure that anyone can easily access the topics of scientific research, which unfortunately still today are often difficult to understand. Between a pint of beer and the other, many areas of science will no longer have secrets.
We will be able to understand the depths of space, how stem cell research works, what are the "wellness" molecules or simply what is inside a beer mug.
The idea came from the two researchers fromImperial College London, Michael Motskin and Praveen Paul, who in the 2012 organized the "Meet the researchers" event to welcome Alzheimer's and Parkinson's patients into their laboratories who wanted to know the research mechanisms. Considering the success of the initiative, the scientists thought to bring directly out of the workshops and meet people in the typical meeting and leisure places.
To participate, just show up, order a beer and enjoy the evening.
Pint of Science program
U Turn Plan B
Via Pallonetto Santa Chiara, 15
Monday May 23
Messengers from the depths of the cosmos
Timetable: 20.30
Tuesday May 24
Life, the Universe and everything
Timetable: 20.30
Wednesday May 25
The mind between logic and perception
Timetable: 20.30
Slash
Via Vincenzo Bellini, 45
Monday May 23
A Song of Ice and Fire: from the global ocean to local sounds
Timetable: 20.00
Tuesday May 24
Journey into the individual and social mind
Timetable: 20.00
Wednesday May 25
The molecules of well-being
Timetable: 20.00
Information on the Pint of Science
When: from 23 to 25 May 2016
Where: Slash in via Bellini, 45 | U Turn via Pallonetto to Santa Chiara, 15
info: details on the program in official website of Pint of Science