From the 16 26 November 2023, the town of Sarno, located in province of Salerno, will turn into a culinary celebration with the annual Pizza Summer Fest – The great Pizza Festival. This edition will offer a wide range of entertainment, including evening concerts, funfair and a wide selection of pizzerias from all over Campania. The event will be held specifically inSarno market area.
Attention because the event has been postponed to November 16th, Then will not take place on September 21st as expected.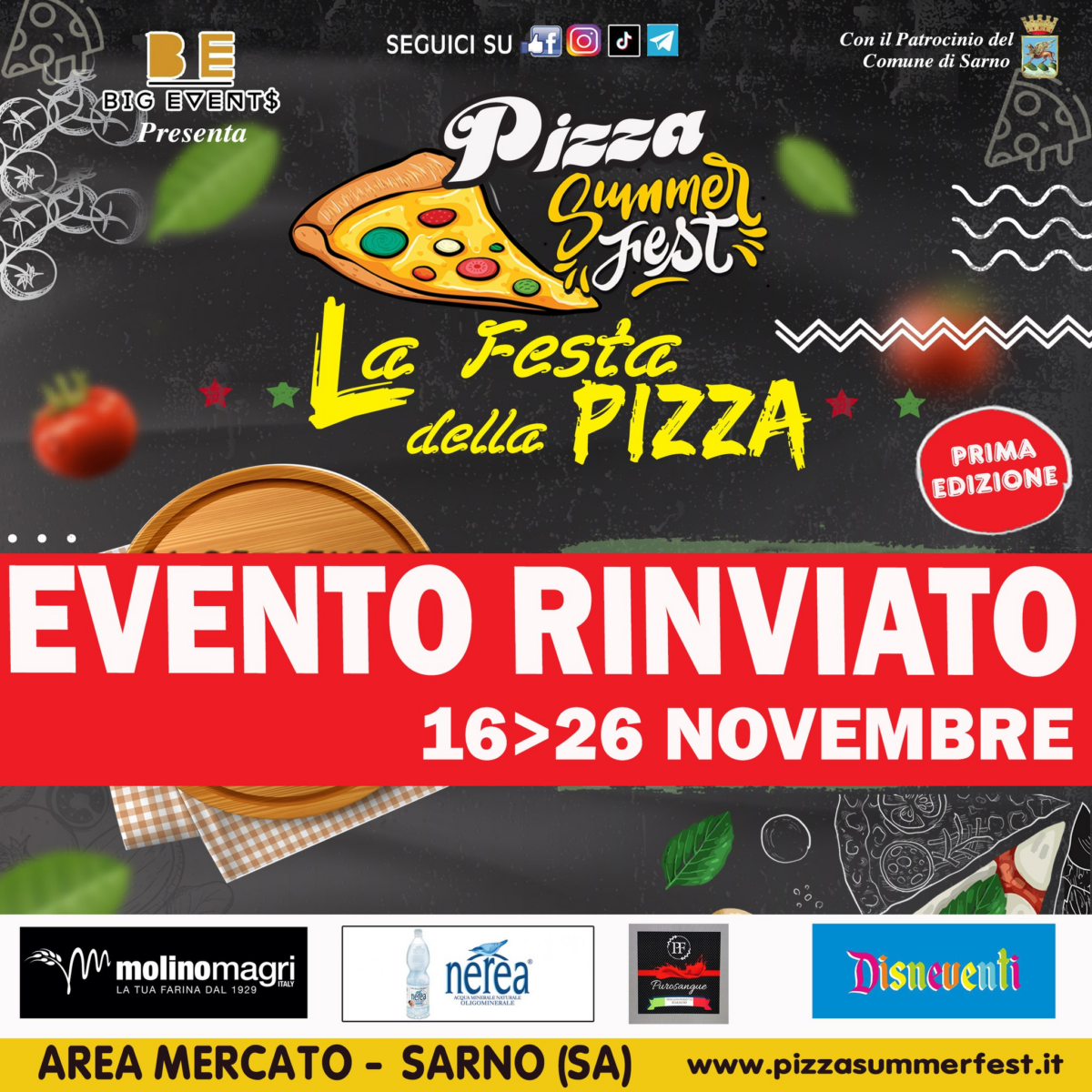 What you eat at the festival: a rich and captivating menu
One of the main attractions of the festival is, of course, the pizza. With a complete menu which has a cost starting from 10 €, participants will have the opportunity to enjoy a variety of pizzas prepared by selected pizzerias throughout the country Campania. The menu is not just limited to pizza; there will be options for all tastes and preferences, making the gastronomic experience complete and unforgettable.
Shows and other activities: far beyond Pizza
But Pizza Summer Fest it's not just a culinary event. They will be organized every evening live concerts to ensure an energetic and engaging atmosphere. Furthermore, a big funfair will be set up, providing entertainment suitable for all ages. With over 40 stand present, guests will have a wide choice of activities and shows, making this event an event not to be missed.
Contacts and information