The Archaeological Park of Pompeii in collaboration with the EAV, or the Autonomous Volturno and with the Scabec, has decided to re-propose POMPEII ARTEBUS, la shuttle which will allow visitors to get to the various archaeological sites.
In particular, the shuttle will start in service the1 April and it will be active until 4th July 2022 allowing connections between:
Pompei
Rustic Villa of Boscoreale
Villa Regina
the Noble Villas of Oplontis
Villa of Poppea and Stabia
Villa Arianna
Villa San Marco
The Archaeological Museum of Stabia Libero D'Orsi at the Royal Palace of Quisisiana
The service will be active for six days per week, in fact Tuesday will be the closing day of the external sites.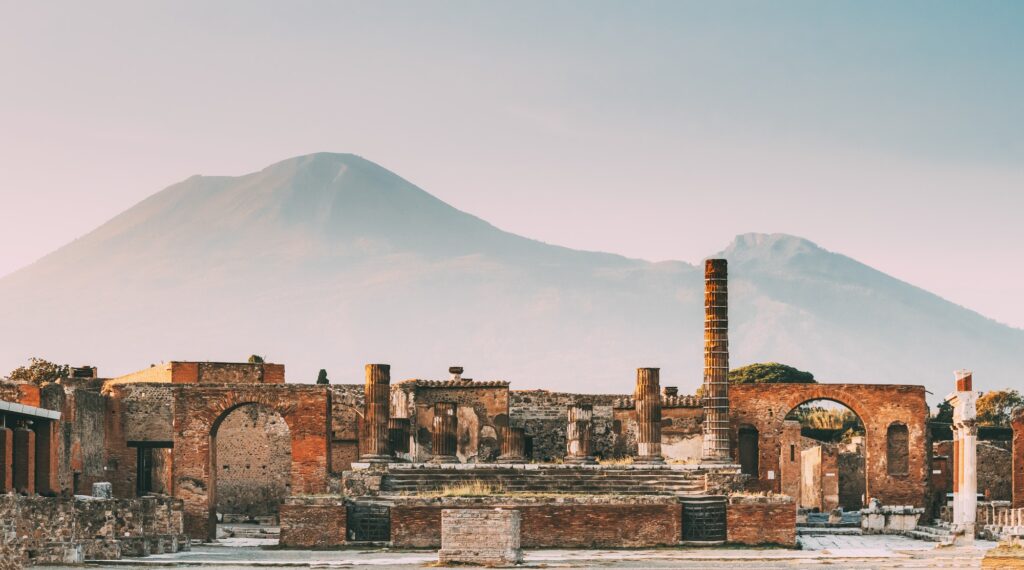 The route of the free minibuses
There will be two free minibuses that can hold a maximum of 25 people who will depart from Piazza Esedra in Pompeii with two different routes:
the first route will stop at Villa Regina in Boscoreale and Villa of Poppea at the Oplontis site in Torre Annunziata. The scheduled races are 9 and will start at 09:30;
the second route will stop at Villa San Marco, Villa Arianna and the Quisisiana Palace with 6 staggered departures starting at 09:30.
The service will be free for all those who are in possession of the entrance ticket to the sites of the Pompei circuit or to holders of the MyPompeii Card and Campania Artecard pass.
The MyPompeii Card
La MyPompeii Card it is a subscription that at a cost of 35 euros, and 8 euros for under 25s, allows unlimited access to all the archaeological sites throughout the year. Forwarding on board the shuttle there will be a discount code to purchase Campania Artecard.
You can buy different passes, such as Campania 3 Days, Campania 7 Days and the subscription Gold 365 to be able to visit over 50 Campania cultural sites in one year.
The summer timetable of the Archaeological Park of Pompeii
From April 1st to October 31st 2022 the summer timetable will come into effect:
Pompei: every day from 09:00 to 19:00 with last admission at 17:30
Villa Regina in Boscoreale, Villa di Poppea, Villa Arianna, Villa San Marco, Archaeological Museum of Stabia Libero d'Orsi from 09:00 to 19:00 with last admission at 18:00 except Tuesdays.
Free Sundays
Great news about the renewal of the free Sundays, in fact every first Sunday of the month starting from April 3 2022 you will have free access to places of culture.
Information on Pompeii Artebus
When
From 1 April to 4 July 2022
Where
to go to different archaeological sites
Preferred Time
Starting at 09: 00
Price
Free price for holders of entrance tickets to archaeological sites
Contact us
Image source: Scabec
Are you looking for something in particular?