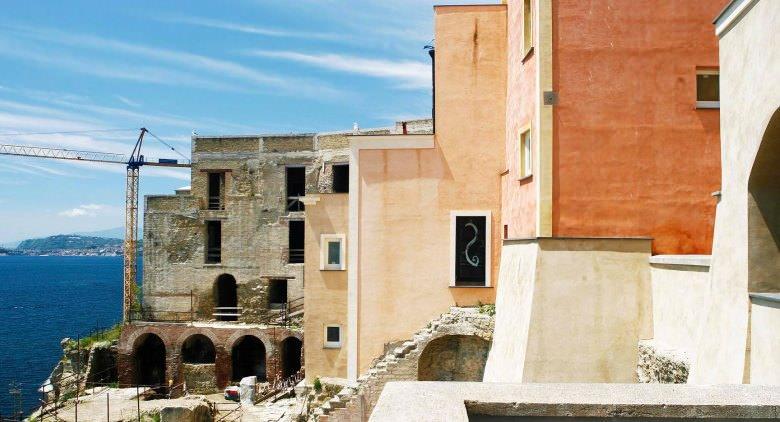 The "Pozzuoli Folk Festival" awaits Neapolitan citizens for an evening of music and entertainment!
Sunday October 11 2015, at Rione Terra Will be held the "Pozzuoli Folk Festival", the extraordinary event full of debates, gastronomy and music.
The event, organized by the associations Noi Re (si) we are Qui - Pozzuoli, DiversaMenteGiovani and GenerAzione Flegrea, presents a rich program of events dedicated to the Neapolitan public.
In particular, you will be interesting debates, exhibition and gastronomic stands and concerts in the company of famous artists such as Francesco Di Bella, Fofò Bruno, Dario Sansone dei Foja, Daniele Sepe and many others.
The initiative was born with the intention of launching the administration three proposals aimed at disseminating events in the Puteolan city. Specifically, the three arguments will concern the slimming bureaucracy, the organization of a council committee open to citizenship and the abolition of the burdensome request to assess the acoustic impact for temporary events.
An important review, therefore, that will not only amuse all the participants but will also have important themes dedicated to the background tourism and development in Pozzuoli, which has always been a renowned cultural center and a popular meeting place for young people and families.
Pozzuoli Folk Festival Program
18 hours: 00: exhibition and gastronomic stands;
18 hours: 30: Public Debate "Events: three proposals to promote tourism and development" with: Paolo De Martino, Naku events; Peppe Fiore, Ass. Flegrea GenerationRaffaele Postiglione, Ass. DiversaMenteGiovani; Riccardo Volpe, Ass. We Re (si) stay here; Vincenzo Prebenda, Art Director Full Heads.A follow Open Microphone, moderates the journalist Danilo Pontillo
21 hours: 00: beginning of concert with: Francesco Di Bella and Fofò Bruno, Maurizio Capone official, Dario Sansone (Foja), Daniele Sepe, La Maschera, Gnut, Tartaglia & Aneuro, Tommaso Primo, Pepp-Oh
Information on Pozzuoli Folk Festival
When: October 11 2015
Where: Rione Terra, Via Dicearchia 1 / E (Pozzuoli)
Schedule: 18 pm: 00 24 at: 00
Ticket price: free
Information: Facebook page