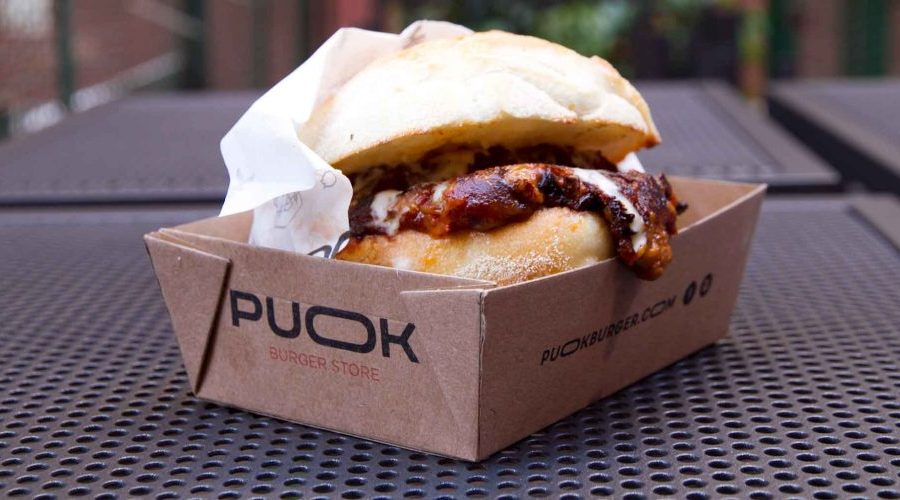 A case of positivity to Covid-19 forces the local Puok in Naples to close, fortunately temporary. The venue reopened on 21 October.
Update: the Spaccanapoli headquarters reopened on 21 October after the negative results of the other employees' tampons and after the sanitization.
***
Il well-known local Puok in the historic center of Naples announced his temporary closure due to the discovery of a case of Coronavirus infection among its employees.
As we can read on an official press release published on the Facebook page of the local Puok Burger Store, Egidio Cerrone himself, the owner, warns of the closure by saying that it will be temporary, as mentioned, and that the his employee is asymptomatic.
In fact, fortunately, the worker seems to be in good condition, but obviously everyone who has been in contact with him they will have to undergo a tampon to check if they are also positive or negative.
At the moment it is not known when the Spaccanapoli office will reopen because we have to wait for the results of the swabs, but in any case the Vomero office remains open considering that the two rooms are totally autonomous and separate.
Unfortunately, the positive cases from Covid-19 are more and more, even in Naples, and we must be very careful in comply with the rules to try to contain the infections. Just like Puok is doing with his clubs, waiting to come back stronger than before.
Photo source: ScattidiGusto.it