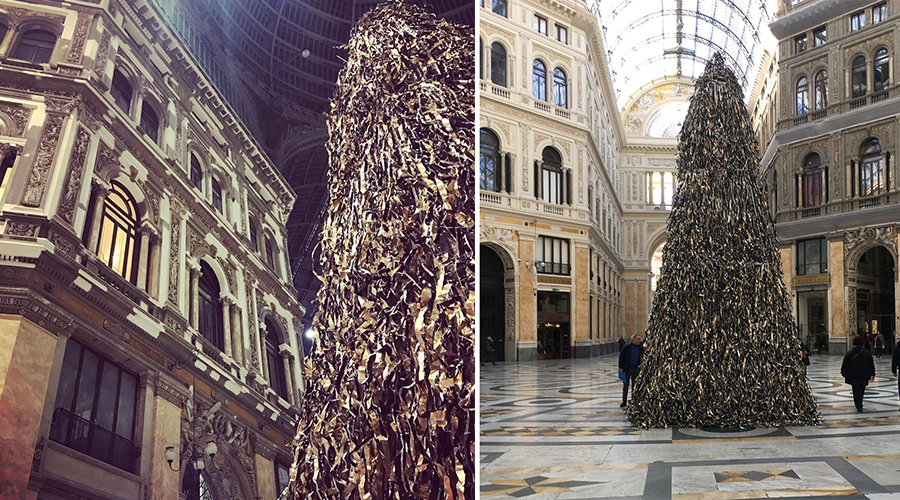 The original Pyramid was inaugurated in the Galleria Umberto in Naples, the Christmas tree made of aluminum waste materials!
Both father and son worked in the Galleria Umberto I of Naples was inaugurated a particular Christmas tree called Pyramid, an original artistic installation created by Annalura di Luggo together with young people from the Spanish quarters.
In addition to 'traditional tree that is placed every year in the Gallery, which unfortunately this year was stolen after a few days, this artistic tree is presented as a novelty. Has been created completely with waste materials, especially of aluminum, and is part of the Eden project.
In this way, the young people of the Districts want to make the difference rise to art, showing that with every material you can create excellent projects and that even this language can become, if it is not already, a ransom symbol.
In the context of the Eden project they were also implemented other sculptures in Piazza Municipio, Piazza Caterina e Largo Baracche.
About Pyramid
Where: Galleria Umberto I, Naples
When: from 8 December to January 2019
[Votes: 0 Media Rating: 0 / 5]