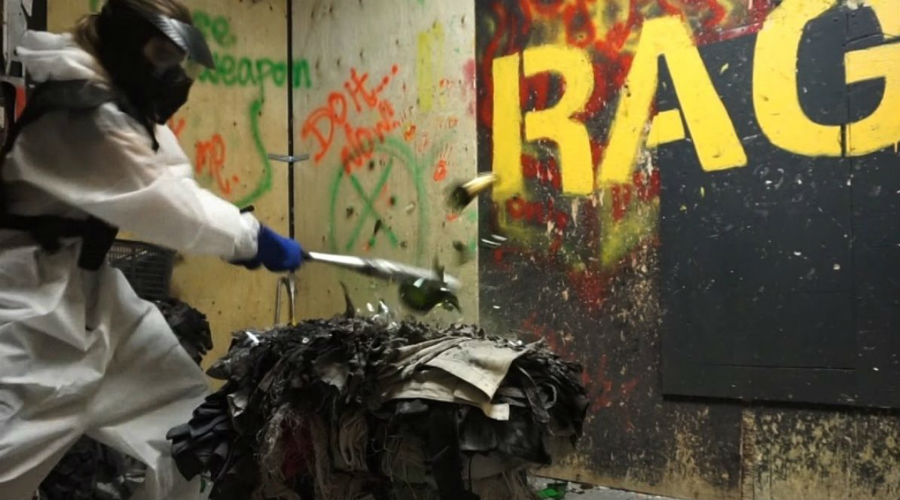 The Rage Room arrives in Naples, the Room of Anger where you can vent anxieties and stress. Here's how it works!
It will be inaugurated Saturday 18 January 2020, The first Rage Room in Naples and Southern Italy. It's about the Room of Anger, a truly unusual place in which you can it can break and crack everything what you find, a solution to vent stress and anger that accumulate during the week.
A truly particular initiative is that of the Rage Room, already in use by the Japanese and the Americans, and which for the first time will be inaugurated in Italy and in particular in the Fuorigrotta district of Naples.
How the Rage Room works
Behind the payment of a sum of money, which varies according to the duration of the experience, each customer will be provided with weapon, how can one be baseball bat, a martello or any blunt object, with which it will have the possibility of destroy all the objects inside the Rage Room.
In the Room of Anger you can enter alone or in the company of another person and everyone will be equipped with all the measures of protection possible, from helmet to goggles and safety shoes.
Inside the room there will be objects like old washing machines and televisions and other appliances that are made available by people who want to get rid of them, or recovered from the second-hand market.
A way to vent anger
Anyone who feels the need to let out their anger, stress and anxiety can rent the room and for fifteen minutes will break everything that has been made available to him. A very special experience, at the end of which each participant will also receive a video of their experience.
Information on Range Room in Naples
When: inauguration 18 January 2020
Where: via Tiberio 70, Fuorigrotta Naples
Contacts: facebook page | information at 3485615167